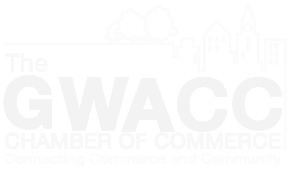 Community Calendar
The Trees of Westfield NJ, the Westfield Tree Preservation Committee, want to see your favorite tree. Share it by posting it on Instagram and use #TreesofWestfieldNJ. Your chosen tree can be beautiful, tall, wide, tiny, or even ugly.
Wait Until Dark will appear at Westfield Community Players. Performance dates are October 21, 27 and 2 8 at 8 p.m., with Sunday matinees on October 15 and 22 at 2 p.m. Westfield Community Players is located at 1000 North Avenue West in Westfield. For tickets or more information, visit www.wcptheatre.org or call (908) 232-1221.
AddamsFest Events: Wild: The art of Charles Addams and Edward Gorey, Fridays, Saturdays and Sundays, October 13 to 29. Charlie's Ale Garden, Saturday, October 21. For more information visit addamsfest.com Family-Friendly Haunted House, Friday, October 20, and Saturday, October 21. Livingston Avenue School will be transformed into 'CREEPY CRANFORD.' This event will support the PTA which works directly with Livingston Avenue School to provide everything that students need to be successful. This is the biggest fundraiser of the year for the Livingston Avenue School PTA! The familyfun will take place from 5:30 p.m. to 9:30 p.m., so come on by! The cost is $5 per person. The address is 75 Livingston Avenue, Cranford. For more information, please see https:// laspta.digitalpto.com or reach out t o livingstonhauntedhouse@yahoo.com.
Safe Sitter/Babysitter Course, Saturday, October 21, 9 a.m. to 3:30 p.m., Westfield Municipal Building. Safe Sitter prepares students in grades 6 to 9 to be safe when they're home alone, watching younger siblings, or babysitting. Students learn life-saving skills such as how to rescue someone who's choking, taking care of infants & young children, ages & stages of child development, age appropriate activities, and so much more. The lessons are filled with fun activities and roleplaying exercises. Students will use CPR manikins to demonstrate skills for choking rescue and CPR and receive certification! Pre-registration required at https:// secure.rec1.com/NJ/westfield-nj/ catalog Overcoming Stress and Anxiety using Meditation. Tuesday, October 24, this presentation will be held via Zoom. Join long time meditator Arlene Samsel as she teaches a simple meditation technique to increase personal wellbeing. There will even be a short meditation sitting. Please register at https://events.wmlnj.org/ event/11226105 to receive the link.
Jack O' Lantern Trail, Saturday October 28, join the Friends of Brightwood Park for their 3nd Annual Jack O' Lantern Trail & Fun Forest Halloween Event! Walk the trail through Brightwood Park and enjoy the Jack O' Lanterns scattered through the woods. Each family can search for the Halloween decorations amongst the Jack O Lanterns in a Halloween scavenger hunt. Decorate bags at the picnic tables, then… 'Trunk or Treat' along the trail for candy. Time slots available 4-4:30/4:305/5-5:30 p.m. Come in costume. This is a Family Event – Children must be accompanied by an Adult (21 & over). Pre-Registration is required. Limited Space, First Come Basis. Register @ https:// secure.rec1.com/NJ/westfield-nj/ catalog *** Submit events at goleader.com/communitycalendar/