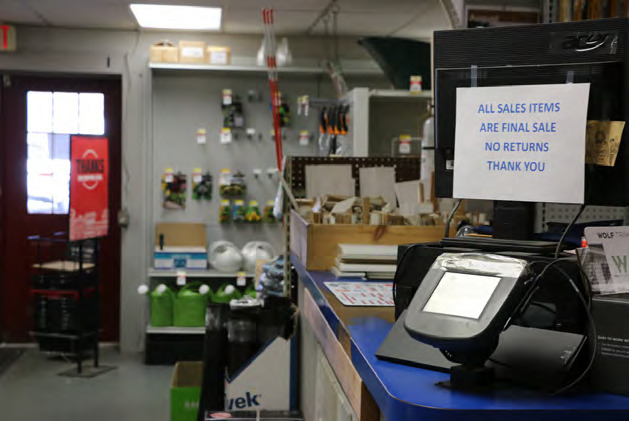 Westfield Lumber to Close After 40 Years
WESTFIELD — The Westfield Lumber and Home Center will be closing its doors after more than 40 years in business.
"This community has been wonderful," said Donna Sevell-Leber, who has run the independent True Value business with her brother since 1979. "This was not an easy decision to make, but it's time to retire."
The property, located at 700 North Avenue East, has been sold to Village Supermarkets, the parent company behind the Garwood ShopRite. Requests for comment regarding the future of the site were not returned by the new owners at the time of publication.
Employees were notified of the business' pending closure about two weeks ago, Ms. Leber said.
Loyal customers have taken to social media to share their disappointment that the store will be closing.
"They literally just saved me from making a big mistake on painting a section of my house," one shopper said via Facebook last week. "So glad I popped into their store. Sorry to see them go."
Rumors have begun to circulate in the community that the owners had offered to donate the property to the Town of Westfield, but had been turned down.
Local officials, however, say no such arrangement ever existed.
"There's no truth to that whatsoever," Mayor Shelley Brindle said. "I wish that was the case!"
Though an official closing date has yet to be announced, Ms. Leber said that the store will likely remain open for about a month or two while employees work to liquidate the business' inventory.
Everything in the store and on the lot will be discounted and sold as-is. All sales are final. Customers are still invited to place specialty orders for the time being, but all regular restocking has been suspended.
"We sincerely hope that everyone will come in to say goodbye," Ms. Leber said. "We have loved being a part of the Westfield community."