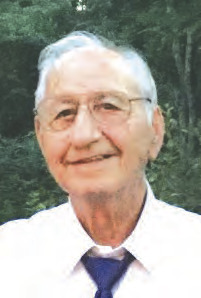 Rocco J. Gerardiello
Rocco "Rocky" Gerardiello, 96, died Tuesday morning, July 25, at his home in Oakton, Virginia. Born and raised in Millburn, he lived in New Providence, Scotch Plains, Bedminster and Watchung before retiring to northern Virginia in 2001.
After serving in World War II and the Korean War, Rocky joined the U.S Merchant Marine. This was followed by a career as a mechanic in hydraulics and construction equipment. He then began a career in sales of the equipment he knew so well. During this time, he received an associates degree in business from Seton Hall University. In the early 1970s, he founded his own dealership, Landpower Equipment, which specialized in selling and repairing Ford (and later New Holland) tractors, backhoes and loaders. He later diversified
Rocco J. Gerardiello, 96, Founder, CEO Of Heavy Equipment Dealership
into several other lines of specialized equipment.
He is survived by his wife of 48 years, Lucille Gerardiello; his daughter, Barbara Zarella of Bradley Beach; his son, Kenneth Gerardiello of Bethlehem, Pa.; his grandchildren, Paul, Michelle and Kenneth, and two great-grandchildren. He is also survived by his stepson, Glenn Nardone, of Oakton, Va., and his two sons, Brent and Troy. Funeral arrangements were handled by Gray Funeral Home of Westfield, N.J. A graveside service was conducted on Tuesday, August 1, at Fairview Cemetery in Westfield, N.J. In lieu of flowers, please send memorial donations to the Alzheimer's Association National CapitalArea Chapter, https://www.alz.org/ nca?form=FUNYWTPCJBN.
August 3, 2023