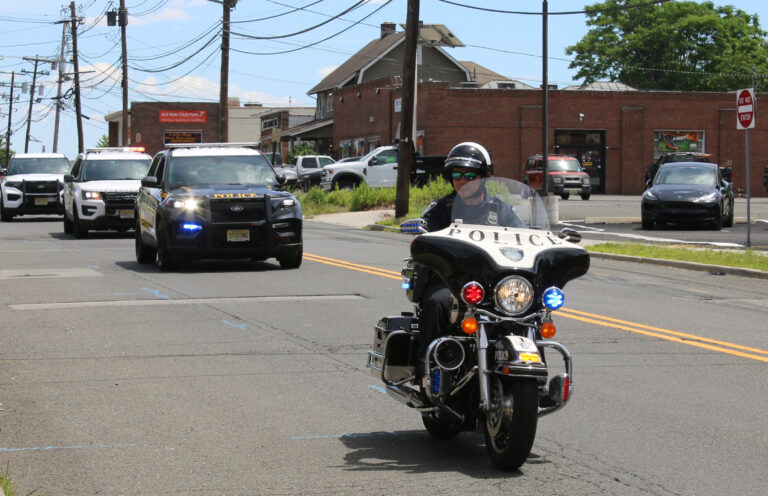 Westfield Council Talks Car Thefts, Road Paving
WESTFIELD — As car thefts continue to plague Union County, Westfield Mayor Shelley Brindle and other local officials are lending their collective support to a new package of state-level legislation designed to deter repeat offenders.
The four bills, signed into law by Governor Phil Murphy earlier this month, aim to expand criminal penalties associated with motor vehicle theft by eliminating the presumption of pretrial release for defendants who have been charged with more than one theft in a 90-day period.
"This is a positive and productive step and part of a broader solution that we will continue to advocate for in addressing these thefts," said Councilman Scott Katz, who served as Westfield's acting mayor during Tuesday night's regular council meeting.
Lauren Cocks, a Westfield Avenue resident whose car was recently stolen from her property, said she was glad to see the state taking a stand.
"I know that a lot of measures have been taken to improve this situation, but it feels like there is more that we can be doing," Ms. Cocks said, adding that while she would always be grateful to the Westfield Police for their "incredible" response, the theft had still cost her a lot of "time, money and aggravation."
Town Administrator Jim Gildea reminded residents to keep their motor vehicles locked at all times, to stay vigilant to unusual neighborhood activity and to be aware of electronic key fob storage.
"This all sounds like simple stuff, but these are all steps that you can take to keep these situations from turning into crimes of convenience," Mr. Gildea said.
A press release from the governor with more details about the new legislative package, as well as information about a new anti-theft initiative by the Westfield Police Department, appear on page 5 of this week's Westfield Leader.
The council also voted Tuesday to approve an incremental raise for a number of municipal employees as part of an ongoing collective bargaining contract reached between the town and the Communication Workers of America Local 1040.
According to the terms of the newly-reached agreement, all eligible employees will receive a 2.5-percent raise retroactive to January 1 of this year, bringing the town's salary range for full-time communications employees to $33,500 to $87,690. Part-time employees (whose salaries will now range from $15.30 to $23.55 per hour) will see a comparable increase. Going forward, all eligible employees also will be guaranteed a second 2.5-percent raise in 2024 and a third in 2025.
Road-paving efforts, meanwhile (including those slated to be completed under the supervision of Elizabethtown Gas), are expected to resume throughout the community over the course of the coming weeks. On Tuesday, town officials voted to award a $1.8-million contract to PM Construction as part of a multi-year road-resurfacing plan. This year's municipally-funded efforts, Mr. Gildea said, will include five miles of road paving along with a number of "special projects," including parking lanes, curbing and pedestrian-safety bumpouts.
Elizabethtown Gas, whose contractors, Atlantic Infrastructure, began work in the area back in April, plans to repave an additional 15 miles of local roads (including sections of South Chestnut Street, Tremont Avenue, South Euclid Avenue and Fourth Avenue along with the entire lengths of Hillcrest Avenue and Cornwall Drive) by the end of the year.
"If your road is on the schedule for 2023, now is a good time to think about any projects you are considering which require the road to be opened, such as generator installation or switching from oil to gas to avoid paying a substantial fee after [the roads] have already been paved," town officials noted via Westfield's community website.
Questions related to relevant upcoming residential projects such as those listed above should be directed to the town's Engineering Department by calling (908) 798-4100, extension no. 4600.
To view an updated list of scheduled road-paving projects or to sign up for email and/or text alerts, visit the Road Improvements page of the town's website, westfieldnj.gov.