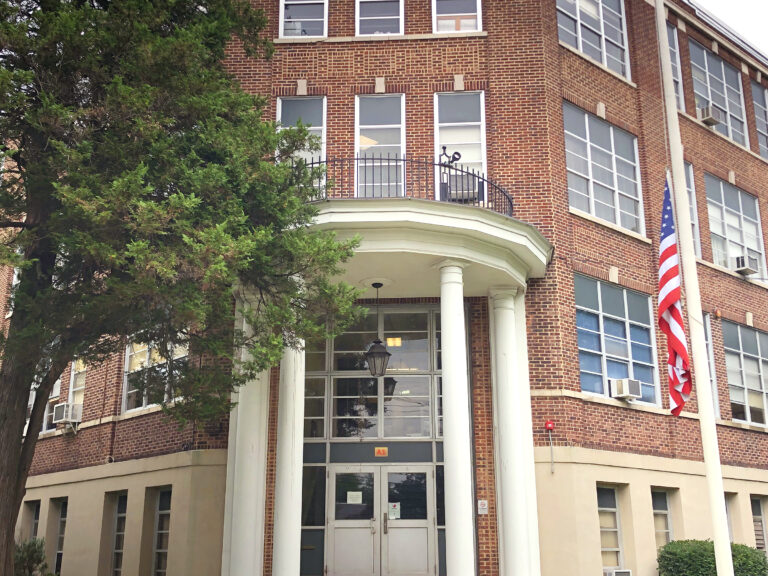 New BOE Member Comes Under Fire for Public Statement
WESTFIELD — During the Westfield Board of Education meeting Tuesday evening, a discussion was held regarding newly-elected board member, Charles Gelinas' recent letter posted on TAPintoWestfield.
It was said that the original letter was published on June 22, noting that Mr. Gelinas was speaking as a member of the BOE, and an updated version of the letter published on June 27 clarified that the letter represented only the opinions of Mr. Gelinas. It was further said that he was only speaking as an individual.
In his letter, Mr. Gelinas spoke of parents and other "breeds of political operatives" who have battled over "scrubbing the subjects of gender and sexual identity from the health class curriculum, banning books with LGBTQ+ and other themes in school libraries." He further said that these practices interfered with the "promotion of fairness, equality, justice, morality and a good conscience."
Three parents did speak disapprovingly of Mr. Gelinas' letter, both regarding its content and that it did not delineate whether he was speaking as an individual or on behalf of the entire board.
Emily Barker said she felt that the views expressed in Mr. Gelinas' letter reflected "a very strong effort by this board of ed member to alienate a large percentage of parents of the Westfield community."
Kyle George referred to the letter as an "anti-parental-rights manifesto." He went on to take issue with a portion of the letter where Mr. Gelinas encourages members of the community to come to him "or any other trusted member of the BOE" if they hear of a parental notification rule being proposed in the community.
Mr. George said that the re-publication of the letter with a disclaimer that Mr. Gelinas was speaking only for himself and not as a representative of the board did not change anything.
Jill Baker Vogel, who noted that she had recently moved to Florida after living in Westfield for the last 45 years, referred to the letter as "attacking parental rights."
Mr. Gelinas addressed the members of the public, apologizing for not saying in his original version of the letter that the statements contained within it were made in his individual capacity and not on behalf of the board. "However, I would note that I have a mandate for the Westfield community at large: to air truths as they arise when protection for the social, emotional health, physical safety and educational careers of our students may be in jeopardy," Mr. Gelinas said.
Board member Brendan Galligan apologized to Mr. Gelinas for not educating him on the policies and procedures related to board members' public statements and social media.
Board member Sahar Aziz, whose social media posts have repeatedly been discussed by members of the public, said that becoming a board member does not erase an individual's First Amendment rights. She acknowledged the policy that requires a disclaimer, but said that when a board member is engaging the community, "I certainly do not presume that that person represents my views."
Ms. Aziz went on to say that she, "wants to make sure there is no chilling effect when parents come and defame school board members…simply because they disagree with their viewpoints."
She added, "we always welcome parents coming and speaking their views. And sometimes they're reasonable, credible arguments, and sometimes they're not, but this is what democracy looks like."
Board President Sonal Patel stated that she shared the board policy and school board regulations with Mr. Gelinas, and that she also would send them to the rest of the board as a reminder.
In other business, it was noted that for the upcoming school year, David Greer, Ed.D., will replace Barbara Ball as the district's human resources director. Ms. Ball had been serving the district since the late 1960s. Dr. Greer's official start date is Wednesday, August 16. He will be compensated with an annual salary of $172,000. Dr. Greer comes to Westfield Public Schools from the Berkeley Heights district, where he served as the assistant superintendent of curriculum, instruction and student achievement.
In addition, just weeks ago, LaNova Schall was appointed as the new principal of Edison Intermediate School. She has been serving as the vice-principal at Edison since 2021. She will officially begin on Saturday, July 1. Mrs. Schall is replacing Principal Matthew Bolton, Ed.D., who recently was appointed as assistant superintendent for curriculum, instruction and programs in Westfield.
In other business, it was noted that 477 Westfield High School students graduated on June 21 at Gary Kehler Stadium.
Editor's Note: The Westfield Leader did not receive Mr. Gelinas' letter.