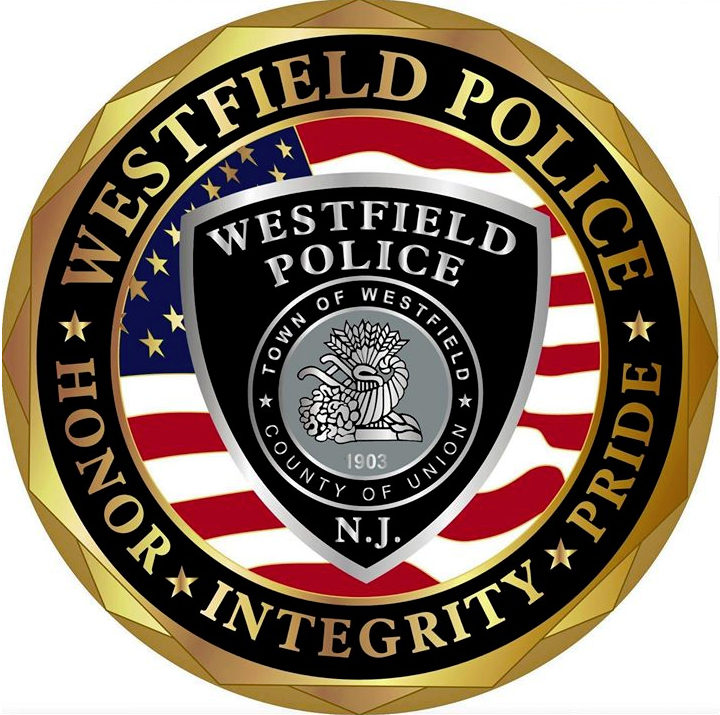 Police Urge Caution As Local Thefts Continue
WESTFIELD — Earlier this year, the New Jersey State Police announced that car thefts, long cited by lawmakers as one of the state's most challenging and pervasive issues, have finally started to taper off. At the local level, however, authorities are still struggling to get a handle on the situation.
Earlier this month, during a regular meeting of the Westfield mayor and council, Police Chief Christopher Battiloro reminded residents to take extra measures to safeguard their homes, their properties and their neighborhoods.
"As I've communicated many times, the best thing you can do to help prevent crime is to ensure your vehicles and homes are always secured; this to make our neighborhoods less desirable targets," he said. "Unfortunately, crime can and does still occur, even when our residents do everything we ask of them — we've seen that over many decades here in Westfield."
The chief went on to describe three recent incidents, including two late-night residential burglary attempts and a break-in that occurred at Adlers Jewelers on the morning of June 2.
"The vehicles involved in the Adlers burglary have been recovered," Chief Battiloro continued. He added that both vehicles, which, according to the passerby who reported the incident to police, had been left idling at the storefront curb while vandals broke into the business, were later identified as stolen. Approximately $100,000 in proceeds that had been taken from the jewelry store were recovered in one of the vehicles. The other, Chief Battiloro said, was apparently set on fire — "there was nothing left of it but a burned-out shell," he noted.
The two residential burglary attempts (one of which took place on June 9 on Minisink Way and the other which occurred on June 11 on Ardsleigh Drive), the chief continued, were likely carried out by would-be car thieves looking for automatic key fobs.
"The unfortunate reality is that today's criminals have become far more brazen and fearless — and arrests seemingly mean nothing to them. Most identified suspects are part of vehicle-theft crews with extensive and often violent criminal histories," Chief Battiloro said.
These incidents are not limited to Westfield, the chief said, adding that on the morning of June 11, vehicles were stolen during the early-morning hours from locations in Garwood and Scotch Plains. Additionally, during the morning hours of June 12, jewelry stores were burglarized in Scotch Plains and Union.
The chief also outlined a number of high-speed stolen-vehicle chases that have occurred throughout the community in recent weeks, most of which had to be terminated without resolution by the police due to elevated safety concerns.
And while the recent wave of criminal activity may be troublesome, an uptick in visible police patrols, a greater level of awareness among residents and some recently-added tech could help to swing things back in a more positive direction.
Heading into the summer months, Westfield Police will, according to a recent social-media post, "continue to supplement normal patrols with additional officers, detectives, and supervisors hired on overtime to focus on specific criminal activity, like vehicle theft — as well as quality-of-life issues in our downtown area at night."
These officers, Chief Battiloro clarified, will "work in both uniform and plainclothes, in marked and unmarked vehicles, and on foot patrol."
In addition, the town recently has installed 15 new Flock Safety License Plate Recognition (LPR) cameras at various entrance and exit points throughout the community.
The LPR cameras are motion-activated and set up to take still photographs that focus solely on the backs of vehicles as they drive by, with particular attention directed toward license plates.
"The LPR cameras provide real-time alerts if a stolen vehicle passes by," Chief Battiloro said. "They also provide alerts for vehicles displaying stolen license plates, those vehicles associated with known wanted persons, and more."
LPR cameras have been instituted at the state level as well.
Earlier this year, Attorney General Matthew Platkin announced that at least one law-enforcement agency in every county in the state would receive grant funding, ranging in amounts from $23,400 to $595,000, to acquire and expand existing LPR technology.
And while Westfield's cameras were not included in the initial grant allocation, the Union County Police Department, which has a local headquarters on North Avenue East, was.
"Residents across New Jersey deserve to feel safe in their communities. As we continue to address the ongoing wave of auto theft in our state, it is important that we equip our law enforcement agencies with the necessary tools they need to identify and catch these bad actors," Governor Phil Murphy said of the program. "We appreciate our congressional delegation's continued support in our efforts to combat crime here in New Jersey. We have witnessed the success that new technology, including the Automated License Plate Readers, has played in this process and we are committed to further investing in this cause until the number of auto thefts in our state hits zero."
According to information provided by the Attorney General's office, "LPR technology is a critical component in New Jersey's comprehensive strategy to combat auto theft; an effort that has led to a 16-percent reduction in the number of vehicles stolen statewide over a six-month period from September 2022 through March 2023."
But while state officials and local law-enforcement agencies continue to recognize new strategies to minimize thefts and protect residential communities, Chief Battiloro said neighborhood vigilance is still going to play a major role in preventing future incidents.
"Let's all look out for each other. You know your neighborhoods better than anyone. If something doesn't look or seem right — a light sensor, a barking dog during the overnight hours, whatever it might be — don't hesitate to call 9-1-1," the chief said. "It's time to start urging those elected officials who make the laws — your state legislators — to pass common-sense laws, ones that force our criminal-justice system to hold those persons police arrest accountable for their crimes. Without accountability and consequence, there will never be a deterrent. And until there is a deterrent, we are not likely to see change."