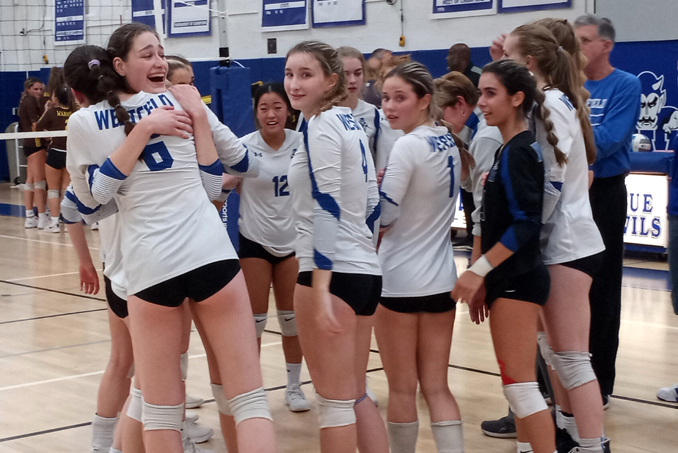 Residents Voice Concerns on Westfield Redevelopment
WESTFIELD — Residents took to the podium at Tuesday's town council meeting to express their concerns surrounding the One Westfield Place redevelopment project. First announced by HBC | Streetworks Development in September of this year, the plan as presented consists of a 731,000-square-foot redevelopment of the former Lord & Taylor building and parking lots on North Avenue and Westfield's two train station parking lots. The proposed redevelopment complex would include office space, retail, apartments and two public parking garages.
Residents can survey models of the project at a preview center at 76 Elm Street. Resources related to the proposal are available on the town website, as well as the One Westfield Place website. Mayor Shelley Brindle also announced that the town will be hosting Facebook lives on Monday, December 19 and Wednesday, January 11 to discuss the financial details of the project.
"Regardless of where you fall in the spectrum of support, it's really important that you hear the facts directly from the experts and professionals," Ms. Brindle said. "Your credible feedback is only helpful if it's informed by the facts."
During the public comment section of Tuesday night's meeting, resident Carla Bonacci stated that the are "critical issues" with the proposal, including its "density, height, uses and finances, as well as added traffic."
"I don't believe the full scope of this proposal will revitalize [the town], but [it] will weaken the strength of the town and our reputation … When you look at the zoning ordinances that this town has created, we are a one to three-story, 40-foot maximum height town. The people who wrote these ordinances had a feeling about what they want this town to be and it is reflected in those ordinances when you read them. This proposal doesn't pay any attention to any of that," Ms. Bonacci said.
Ms. Bonacci, a former member of the Westfield Board of Adjustments, is listed among the founders of an ad hoc organization (Westfield Advocates for Responsible Development) that has filed suit against Sofia redeveloper James Ward over similar concerns.
Andrea Richards voiced concerns about a lack of consideration for public input throughout the proposal process, stating that it would be remiss if "huge decisions that will permanently and significantly transform our town" were "made by a small group of people."
Dr. Richards wanted to know what Streetworks plans to do with citizen's feedback. "I asked them [and] they explained that they compiled it and they discussed it at their weekly meetings. Then what? Are they quantifying pros and cons? I asked them that, they couldn't tell me."
"I would like to ask if any of you can share any concerns that you have about this project publicly," Dr. Richards added. "All I've heard so far coming from most people, minus Mr. LoGrippo, has been completely positive comments."
Mayor Brindle said that most of the initial concerns surrounding the project related to traffic, which is an issue the town has made sure to pay attention to. Mayor Brindle encouraged residents to view the preliminary traffic impact study published on the One Westfield Place website.
Tony LaPorta, a former council member, said that he has been pushing for a "non-binding referendum" that would allow the general public to weigh in on the project more directly. Mayor Brindle has previously stated that state law prohibits referendums on redevelopment projects.
"It is absolutely legal. It is nonsense to say it is illegal," Mr. LaPorta said. "A non-binding resolution has no force of law. It is a poll."
Mayor Brindle said that referendums, binding or non-binding, are "flat-out" not allowed. She stated that referendums are "all or nothing," and that "I think we can work together to get to a place where there's a benefit to all of use."
"Just as we commit to understanding you, you need to commit to understanding where we are, what our intention is and what we're trying to accomplish," Mayor Brindle said.
In other business, Mayor Brindle congratulated the Westfield High School girls volleyball team for winning the Group 4 state champion on November 13. The victory was the first state title in program history. During its 2022 season, the team also won the Union County conference and the Union County tournament championship.
"When I think about the success we have had this season, I am still overwhelmed with how things fell together and these girls on this team dug deep and fought to make it happen," Westfield High School Athletic Director Sandy Mamary read on behalf of head coach Bev Torok, who was not in attendance. "The secret to our success was that the team worked so well together. These athletics came to practice each day and competed and challenged each other to get better. They optimized the true meaning of 'team.'"