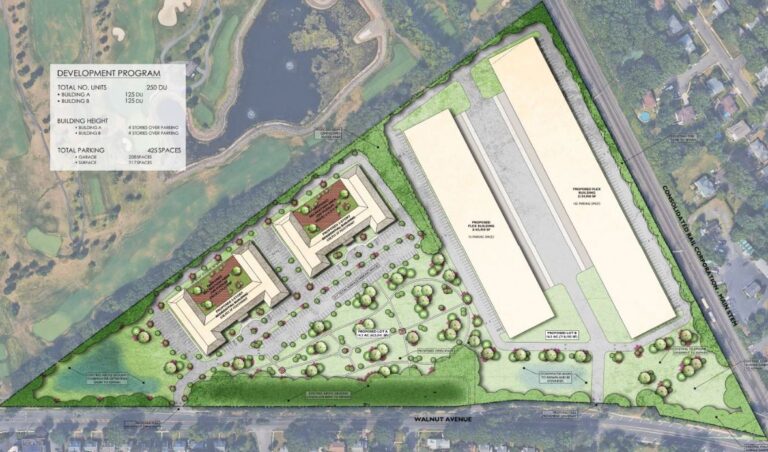 Cranford PD Chief Appointed Admin., Council Approves PILOT
CRANFORD — Though officials would not comment as to the circumstances surrounding the situation, Township Administrator Jamie Cryan was noticeably absent from Tuesday night's regular meeting of the Cranford Mayor and Council. A late starter resolution named Police Chief Ryan Greco as the interim township administrator effective immediately.
In other business, two ordinances — one approving a financing agreement for 750 Walnut and another approving a separate financing agreement for Walnut and South Avenues, brought up the most questions from residents.
Don Smith, of 21 Oneida Place, wanted to know why the agreement said Hartz Mountain, the owners of 750 Walnut Avenue, had 35 years from the date of the agreement to pay and felt there could be extensions added on without any explanation. Mr. Smith also felt there had not been enough notice to the public of this.
Ryan Cooper, township attorney, said the PILOT (payment in lieu of taxes) could not be extended. Mr. Cooper said he felt Hartz Mountain would more than likely terminate the abetment between years 25 and 30, but the tax abetment would not go into effect until the buildings were complete. He also added if it took Hartz Mountain six years to get the buildings complete, Hartz Mountain would only have 29 years of an abetment.
William Thilly, of 22 Bloomingdale Avenue, said he felt the township was "giving this much money away" and was not making it aware to residents, in reference to Walnut and South Avenues' payment agreement. Mr. Thilly added if the residents were aware and agreed to it than that was fine, but he did not think residents had been made aware.
Mayor Kathleen Miller Prunty said the developer was still paying the township and the town was not just giving away money. Mayor Prunty also said there had been at least six to eight meetings all over the town, not just at committee meetings, about these developments and there was plenty of opportunity for him to have voiced his concerns then. Both ordinances were approved, with a 3-1 vote on 750 Walnut Avenue and a 4-0 vote on Walnut and South Avenues' agreements.
Gratitude towards Mary O'Conner was expressed by every member on the board at her last township committee meeting. Mr. Smith made sure to acknowledge Ms. O'Conner's years of service from the resident's side and wished her well moving forward. Even the head of the department of public works, Erik Hastrup, congratulated Ms. O'Conner as he said leak pick up had been going well.