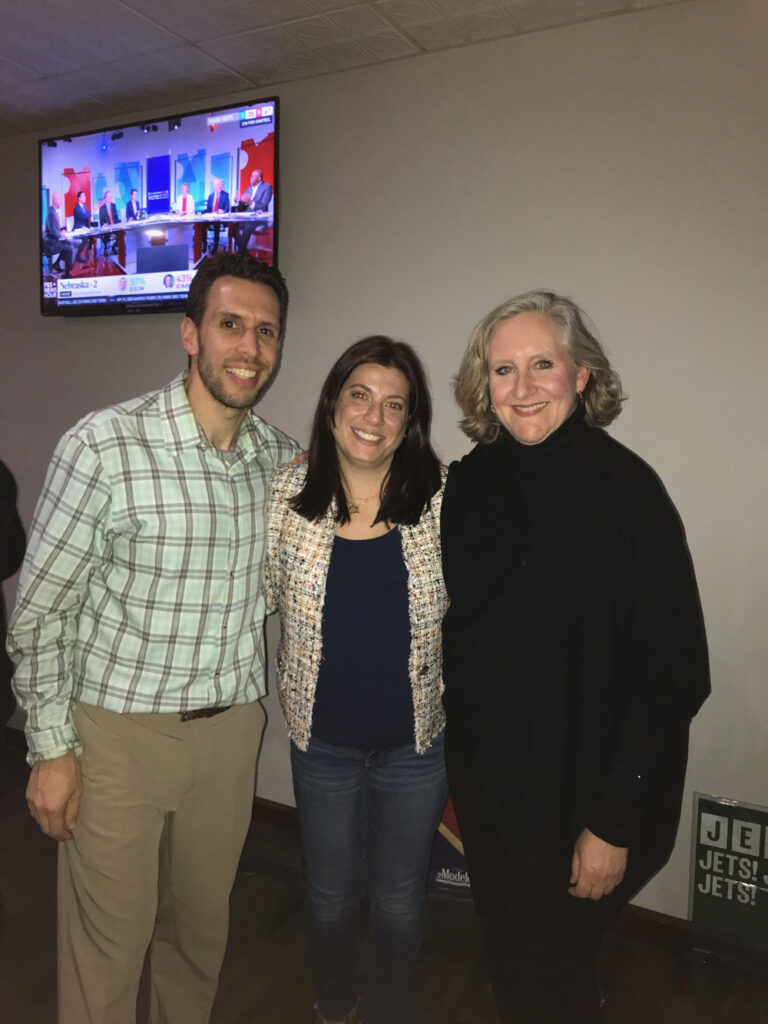 Dems Sweep Garwood Election, Blumenstock Wins
GARWOOD —Democrat Jennifer Blumenstock was elected mayor of Garwood Tuesday night by a margin of about 164 votes. Ms. Blumenstock will begin her four-year term after her tenure as council president ends on December 31. Democratic incumbent Marc Lazarow and challenger Clarissa Nolde were elected to fill two open borough council seats for three-year terms.
Current Councilwoman Kimberly Salmon ran for mayor on the Republican ticket, while Republican challengers Stephen Napolitano and Brenda Caffrey ran for council seats. With the slogan "Your Voice, Your Town," the Republicans campaigned on increased transparency, stating on their website that they planned to extend public comment during council meetings to 10 minutes, and intended on hearing more from the public during the budget process.
The Democrats' platform promised financial responsibility, pedestrian safety improvements and to advocate for Garwood in areas like NJ Transit services, flooding and grant opportunities, according to their shared Facebook page.
As of Tuesday night, Ms. Blumenstock had captured 993 votes (approximately 54 percent), compared with Ms. Salmon's 829 (approximately 45 percent). Mr. Lazarow and Ms. Nolde earned 942 and 914 votes, respectively, while Mr. Napolitano and Ms. Caffrey received 896 and 871, respectively. The final results are expected to be certified on November 21.
Ms. Blumenstock commented on her win while gathered with Garwood residents at The Station. "I want to thank my opponents; I think anyone who puts their hat in the ring deserves to be thanked. It's a tough job and we do it because we care about the town."
"We have a lot of new residents coming into town, and there [will be] a lot of change as we go into the next couple of years, but we want to make sure we maintain that small-town feel at the same time. It's going to be a balance we're going to have to work for. I think that our team, because of our experience, is the one that can bring that balance."
"I'm really excited that I can use what I've learned over the past six years to make sure Garwood is heard… Garwood really has a lot to offer and I'm hopeful that as mayor, I can bring that to everyone's attention," she said.
Ms. Salmon commented, "the unofficial results are in and we would like to congratulate the Democrats."
Ms. Blumenstock, Mr. Lazarow and Ms. Nolde will be sworn into their positions in January 2023, where Democrats will continue to hold a 4-to-2 majority.