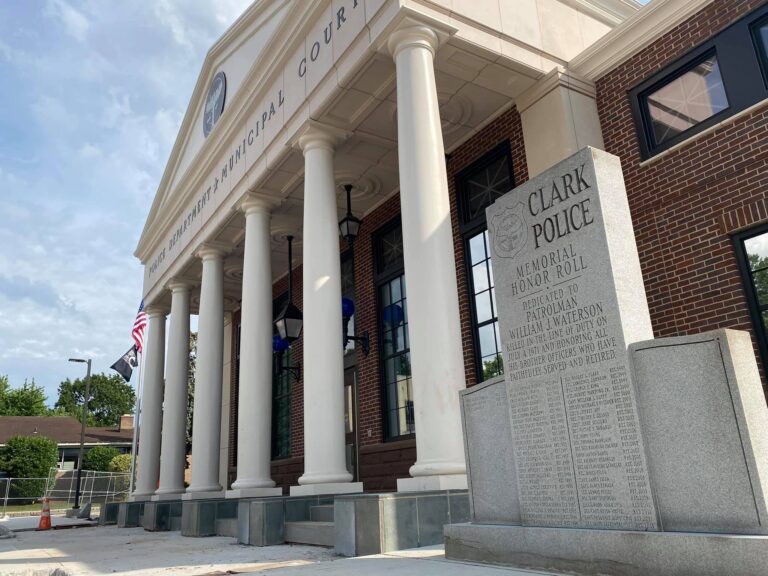 Clark PD Investigations Enter Third Year Amid Continued Silence
CLARK — In the two-plus years that have passed since the Union County Prosecutor's Office (UCPO) first assumed control of the Clark Police Department, the township's taxpayers have been asked without explanation to foot a bill of more than $780,000 to cover the salaries of three high-ranking officers who have been out on paid administrative leave since July of 2020. And while the State Attorney General's Office took over the responsibility for any ongoing investigations related to the department in April of this year, the UCPO is still in charge in Clark and state officials are refusing to talk.
In response to a recent request for information by Union County HAWK, the Attorney General's office said only, "on April 7, 2022, the Office of Public Integrity and Accountability within the Attorney General's Office assumed the investigation into the leadership of the Clark Police Department and Township. The Union County Prosecutor's Office was directed to maintain their supersession authority over the Clark Police Department until further notice. The investigation is ongoing, and no further information is being released at this time."
Several details surrounding the UCPO's initial involvement in Clark came to light earlier this year when media outlets around the country reported that a series of clandestine recordings made by Lieutenant Antonio Manata of the Clark Police Department between 2018 and 2019 captured racially-charged remarks made by Clark Mayor Sal Bonaccorso, Police Chief Pedro Matos and Internal Affairs Sergeant Joseph Teston. Mr. Manata, along with his then-attorney, Patrick Toscano, Jr., compiled the recordings as part of a lawsuit that they intended to bring against the township in 2019. The lawsuit, which also named Captain Vincent Concina as a defendant, was settled out of court before it was ever filed.
The UCPO, then under the leadership of Acting County Prosecutor Lyndsay Ruotolo, announced its intentions to take over the department in July of 2020 amid, as it said at the time, "credible allegations of misconduct involving the leadership." The three officers listed in Mr. Manata's drafted lawsuit were placed on immediate paid suspensions. And while the UCPO said that it planned to launch a "full inquiry" into the nature of those allegations, neither that inquiry nor any other has ever been disseminated.
In response to a request for information submitted by HAWK in February of this year, the UCPO said that it "had no responsive records" to share in regards to the prosecutor's office's promised investigation. It should be noted that the UCPO did not deny the request outright, but instead noted that no such records existed.
When the Attorney General's Office announced its intentions to take over any ongoing investigations related to either the township's police department or its leadership earlier this year, it seemed as though frustrated residents might finally get some answers.
This week, however, the Attorney General's office refused to comment on a number of issues, including who, if anyone, is still under investigation; whether the promised "full inquiry" had ever been completed; and what role, if any, Ms. Ruotolo (who, after leaving the UCPO in 2021, was eventually promoted to the role of Assistant Attorney General) is playing in the most recent round of investigations.
In May of this year, New Jersey Appellate judges ruled that the UCPO would need to absorb the financial costs of two unrelated discrimination lawsuits that were filed against Ms. Ruotolo during her time as acting prosecutor.
In April, meanwhile, Mr. Manata and his new attorney, Valeria DeLuisi, filed suit in federal court against both the Attorney General's Office and the UCPO citing retaliatory behavior and mismanagement by both Ms. Ruotolo and the office as a whole.
According to information provided by the New Jersey Department of the Treasury Division of Pensions and Benefits, Mr. Manata was set to officially "retire" from the force and start collecting his monthly pension of $7,569.90 on March 1. But, said Ms. DeLuisi, since the prosecutor's office was still actively "investigating" Mr. Manata's record of work, the payments do not have to be released until the investigation is complete.
"I believe this ongoing investigation into my client is retaliatory in nature," Ms. DeLuisi told HAWK in April. "I believe they are targeting my client. They want to discredit the messenger and I think they are in direct violation of New Jersey's whistleblower laws."
The ongoing federal suit claims that both the UCPO, now led by William Daniel, and the New Jersey State Attorney General's Office, now led by Matthew Platkin, failed to do their due diligence in looking to hold either Mayor Bonaccorso or the three suspended officers accountable for their actions.