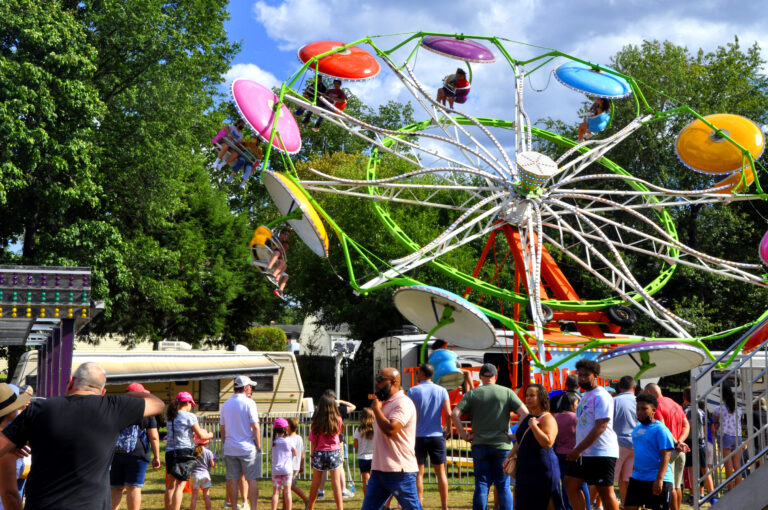 Local Events Abundant On The Fall Calendar
AREA – After a summer marked by long stretches of 90-degree days and a dearth of rainfall, the fall calendar in Scotch Plains, Fanwood, Garwood and Clark will be a busy one. Things are slowly to returning to normal after two years of pandemic-related cancellations and delays.
The end of the summer season will be marked around here by the 48th annual St. Bartholomew/UNICO Italian Festival over the Labor Day weekend and followed by the start of the 2022-2023 school year next week. The festival, which has been held annually since 1974 (though, it too was cancelled in 2020), honors SanNicola di Bari, the patron saint of Montazzoli, Italy, the town from which many Scotch Plainsers emigrated in the early 1900s.
The event is scheduled to run from 4:30 p.m. to 10:30 p.m. on Friday, September 2, Saturday, September 3 and Sunday, September 4 and from 3 p.m. to 8 p.m. on Labor Day. Live music, food, games, rides and nightly 50-50 raffles will be featured at the festival.
Kids will then have a final few hours to enjoy the waning hours of summer break before the new school year starts on Wednesday, September 7, although Garwood students get an extra day and report on Thursday, September 8.
There's a wide array of public events scheduled for the area in September and October, beginning with Union County Fall Concert on Saturday, September 10 at Oak Ridge Park in Clark. The free show, which runs from 6 p.m. to 10 p.m., will feature Max Weinberg, drummer for the E Street Band, and also feature a set by the Smithereens, which was led by Scotch Plains native Pat DiNizo until his death in 2017.
The Rose Checchio Walk For Breast Cancer will take place on Saturday, October 1, and Scotch Plains Day will take place in the downtown business district on Park Avenue on Sunday, October 2. On October 15, the annual Harvest Festival will be held at Frazee House Park, and that same weekend, the county-sponsored "Four Centuries in a Weekend: A Journey through Union County's History" will take place at numerous historic buildings and sites throughout the county including the Dr. William Robinson Plantation-Museum in Clark, the historic train station in Fanwood and the Shady Rest Country Club in Scotch Plains. The event is free and open to the public.
Fanny Wood Day will be held on Sunday, September 18 in Fanwood's downtown business district, and a month later, on Sunday, October 16, the 5K & Family Fun Run and Health Fair will be held at LaGrande Park. The Vintage Market will be held on Sunday, October 23, in the train station parking lot on South Avenue.
Later in October, both towns will celebrate Halloween, with Scotch Plains' Trunk or Treat event set for Saturday, October 22 on Park Avenue and Fanwood's parade and costume contest taking place on October 31. Clark will also hold a trunk-or-treat event in late October, although no date has yet been announced.
In Clark, the health fair will be held on Saturday, September 10, followed by a senior citizens barbecue on September 19. The Garwood Library has a variety of weekday activities scheduled for the next two months, including a showing of classic movies at noon on Friday, September 9 and September 23.