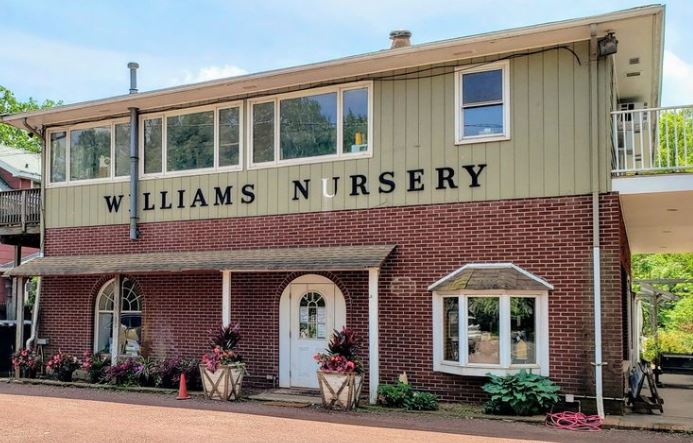 County PB Weighs Development Plans for Williams Nursery
WESTFIELD — On July 4, gardeners throughout the county gathered to offer their well-wishes and share their laments over the official closing of Williams Nursery, a family-run garden center that has served the Westfield community for more than 100 years.
"A particularly poignant day," David Williams said via social media of the occasion. "There was a lot of sadness. I've been overwhelmed with the kindness, love and support that you've been sharing with us. I love you all and will miss you very much."
The site of the nursery has long since been slated to be developed into a residential, 162-unit housing complex that will help the town meet its affordable-housing obligations. Despite some lingering public objection to the plan — numerous residents have posed alternative ideas for the site including a new park or similar community space – Westfield Town Administrator Jim Gildea said the matter is, for all intents and purposes, out of the local council's hands.
"This was a private sale between a business owner and a developer, and the town council has very little oversight in that process," Mr. Gildea explained. Records show the land purchase took place in December of last year for $9.6 million. "This site has been included in our affordable-housing plans for quite some time [site plans indicate that 32 of the proposed units will be designated as affordable ones], and while we understand that people would maybe rather see the space put to another use, that's just not really how any of this works."
Earlier this year, the Westfield Planning Board added certain stipulations to the site plans, most of which focused on floodwater-mitigation efforts like increased storm-water capacity, pervious ground cover and drainage. Still, said Cranford Mayor Kathleen Miller Prunty, the project, now at the mercy of the Union County Planning Board, could still lead to some unintended consequences down the line.
"We are greatly concerned about development of the former Williams Nursery in Westfield," Mayor Prunty wrote in a letter to the Union County Planning Board (UCPB), dated June 30. "The site is adjacent to Lenape Park, and development will impact a nearby Cranford neighborhood that is downstream and already suffers from repetitive, severe flooding. The cause for concern is real.
Once development occurs, there is no turning back. The Williams Nursery site application states that there is no flood hazard area within the development site. This statement by the developer should be highly scrutinized. The property lies between two bodies of water and has been known to flood."
To date, it appears as though the UCPB shares some of Mayor Prunty's concerns.
In a letter dated April 6, the board responded to a proposal by the Westfield Park Partners (the development firm behind the nursery-conversion project) by stating that the project would need to be put on hold until such a time as plans could be modified to address specific site design, traffic and drainage concerns.
In the letter, drafted by UCPB Supervising Planner Kamal Saleh, the board noted that any development on the site must include provisions for proper drainage that does not spill out on to county roads or property [the nursery sits between Echo Lake Park and Lenape Park]. The letter also states that the applicant will need to make certain improvements to the property, like adding a sidewalk to the county right-of-way, and conduct a traffic-impact analysis to determine the potential impact of the project on county roads.
According to a storm-water management report, prepared by PS&S and dated July 2021, the impervious cover of the 6.61-acre site will increase by 2.64 acres. "While the loss of pervious surface is always of concern, it is great to see that they are planning a mix of retention and recharge basins on-site to counter that loss," said Daniel Bernier, the Union County director of park planning, in a letter written to the planning board back in February.
But, Mayor Prunty said, the results of that storm-water management report may no longer be completely accurate.
"We're getting much bigger storms much more frequently than we used to, and that needs to be taken into consideration. I appreciate the position that Westfield is in. We're dealing with the same issues in Cranford. I've had many conversations with [Westfield Mayor] Shelley Brindle, and I know exactly where she's coming from," Mayor Prunty said, noting that the efforts by the Westfield Planning Board to further mitigate floodwaters at the site were both "helpful and appreciated.
"I'm not an engineer, so I'm not about to say that this project will absolutely cause more flooding, but there is a cause for concern," Mayor Prunty continued. "We are asking that it be very thoroughly examined. If there is anything that can be done, anything that can be imposed upon the developer to mitigate any additional runoff, we hope [the UCPB] will consider every option."