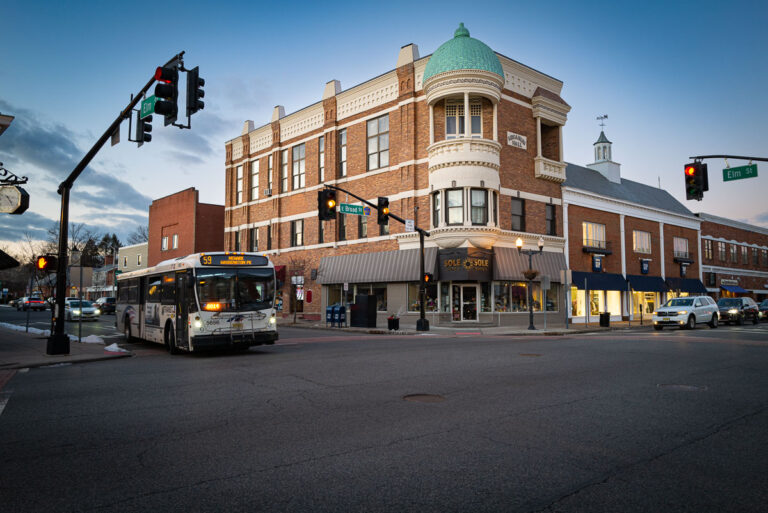 New Businesses Expected Downtown This Summer
WESTFIELD — As is evident by the numerous "coming soon" signs that dot the streets of Westfield, the downtown area currently is experiencing a welcome resurgence despite lingering challenges related to the Covid-19 pandemic.
"You've probably seen all of the changes going on downtown, which is great," said Lew Kimble, chair of the Downtown Westfield Corporation (DWC), speaking during the organization's monthly meeting last Wednesday. "The unfortunate news is that [many of these businesses] are running a bit behind schedule, but it can't really be helped."
The delays, Mr. Kimble said, can largely be attributed to staffing shortages and national supply chain issues, both of which have led to timeline challenges for businesses looking to renovate their newly-leased downtown spaces.
Still, Mayor Shelley Brindle said in a recent social-media post, the number of new businesses expected to open their doors in the coming months represents "an exciting time for Westfield."
"Can't wait to welcome Reves Smoothie Café and La Bendita NJ on Quimby Street; an expanded Akai Lounge — Westfield with a beautiful bar and Kirsh Baking Company on Elm Street; Mimi & Hill design studio + shop, infant clothing store Francis Henri, and delicious international options from Chutzpah Kitchen, German Doner Kabob GDK UK, Gong Cha bubble tea, and Mochimoly Donuts on East Broad Street," Mayor Brindle said. "We're on fire!"
"This is a nice niche business that the town doesn't have right now. I have to say, I'm familiar with the brand and I think everyone will be really excited when they open," Mr. Kimble said of Francis Henri, an Australian-based boutique that will specialize in clothing for infants and toddlers.
On the other side of the coin, however, Mr. Kimble said Wednesday that early negotiations with Daybase, Inc., a workspace solutions company that was looking to fill the downtown space previously occupied by Victoria's Secret, have temporarily fallen through.
The company, which currently operates two other locations in Hoboken and Harrison, N.Y., withdrew its application earlier this month due to challenges related to variance requests.
"They're not giving up on Westfield," Mr. Kimble said, "but they need to find a location that meets their criteria."
In other DWC news, board members said Wednesday that the hunt for a new executive director (Bob Zuckerman, who has held the position for the last two years, tendered his resignation last month in order to tackle a new opportunity in Red Bank) is officially underway.
According to a job posting listed on the organization's website, the right candidate will be able to help the group "ensure the long-term vibrancy of Westfield's historic downtown; mitigate commercial vacancies; and develop and execute promotional, marketing, and communication strategies to support and recruit businesses."
Mr. Kimble encouraged the board to "cast a wide net" in seeking out applicants.