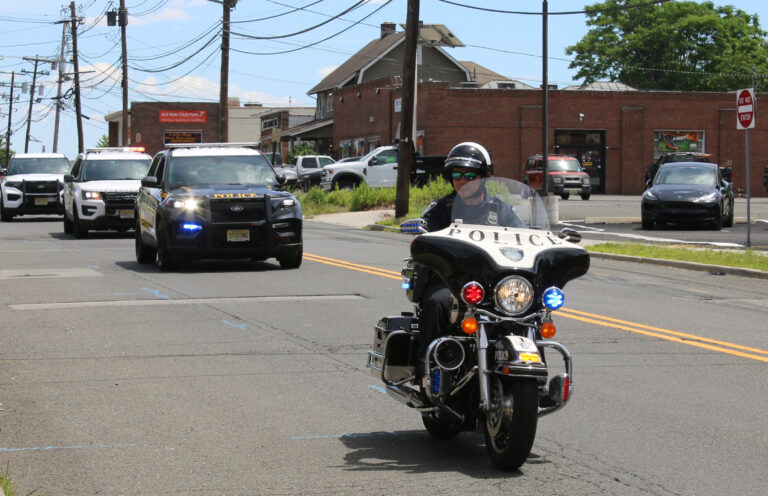 Westfield Police to Step Up Downtown Enforcement
WESTFIELD — In light of recent events, Mayor Shelley Brindle announced Tuesday that the Westfield Police will soon be taking a more proactive role in patrolling the downtown streets to keep the area as safe as possible.
The Downtown Westfield Quality of Life Unit (a special faction of the Westfield Police Department) was established in May of this year as a collaborative effort between the Westfield Police and the Downtown Westfield Corporation in anticipation of the busy summer season.
"This initiative is designed to address some of the issues that we, and a lot of other communities with downtown areas, are experiencing," Mayor Brindle said, speaking during a regular meeting of the governing body on Tuesday. "While [foot traffic] is great — it brings more patrons downtown — it also increases unwelcome issues including trespassing, groups blocking public points of access, exceeding parking limits, biking on sidewalks (which is not allowed in the town) and even vandalism."
Most of this behavior, Mayor Brindle said, has been attributed to groups of unsupervised teens.
As part of this initiative, Mayor Brindle said, five plainclothes officers from the Westfield Police Department will be walking the streets on weekend nights to provide a greater level of oversight for the community.
"These officers supplement a uniformed officer who already patrols the downtown area, and will use all appropriate law enforcement tools to address any violations they may witness," Mayor Brindle said.
The official kickoff for the new initiative coincides with a particularly troubling recent event during which a local teen was assaulted and robbed while traveling along East Broad Street on foot.
According to the police report, the 15-year-old male victim was attacked by a group of approximately five other males who "punched the victim and kicked him to the ground" before taking off with several articles of personal property.
"The investigation into this case is still ongoing. Luckily, there were no serious injuries, but it's still disturbing," Mayor Brindle said. "We are committed to making sure that our downtown remains a safe and inviting destination."
In other town news, the council, through Mayor Brindle, issued two proclamations on Tuesday to recognize both the 50th anniversary of the Friends of the Westfield Memorial Library and the 150th anniversary of the Holy Trinity Roman Catholic Church.
The full text of both laudatory resolutions will be made available on the town's website.
Westfield resident Greg Kasko, a former member of the Westfield Police Department, spoke during the public portion of Tuesday night's meeting to share his concerns regarding pending allegations of retaliation that were levied against the department in a recent lawsuit.
"I appreciate the efforts that this town council has put into guiding lawsuits to resolution. Often the fees incurred by fighting [trivial lawsuits] can far outweigh what it would cost to settle," said Mr. Kasko, who argued that the case, which purports retaliatory treatment against two officers who reported suspected racial profiling by one of their subordinates, has been "grossly misrepresented" in the media. "The public is being told that Westfield has a racist police department. Absolutely not. This is a play by an attorney who thinks that by throwing race into the mix, maybe the town will settle, but this is one of those times when the town has to back its police chief and its police department."
Mayor Brindle noted that neither she nor any other member of the governing body is allowed to speak on matters of pending litigation.