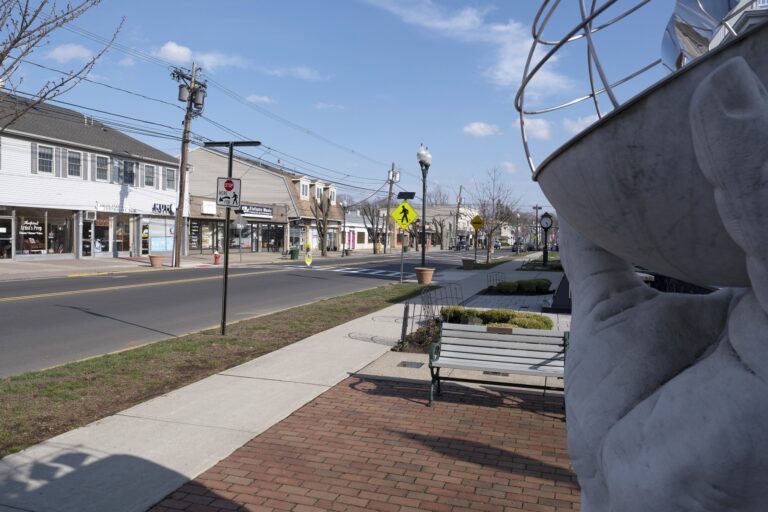 Planning Bd. Backs Plainfield Ave. Redevelopment Designation
SCOTCH PLAINS — Township redevelopment officials will draft a redevelopment plan for two properties on Plainfield Avenue that have been identified as a likely site for new headquarters for the police and fire departments and the rescue squad.
At its meeting on Monday, the planning board gave its unanimous assent to a report by its planner that found that the two adjoining lots — one a public works leaf and equipment storage yard across from Memorial Field and the other a conservation zone — meet the criteria to be declared as an Area in Need of Redevelopment. The next step is for the township council to designate those properties as such before a redevelopment plan can be drafted and adopted by the governing body.
The two lots total nearly 5.9 acres in size, with the conservation zone, a forested and grassy lot at the corner of Westfield Avenue and Evergreen Avenue, being the larger of the two, at 3.18 acres. The lot was formerly a landfill, explained the board's planner, Michael Mistretta, at Monday's meeting, and he said an "extensive" soil investigation of the site will be needed to determine the nature of the ground underneath.
He said his examination of the two properties led him to conclude that they met four criteria set out in state local redevelopment and housing law for declaring a property as being an Area in Need of Redevelopment. One is that the property has been owned by the municipal government for several decades and is not likely to be developed privately. The second is that the present condition of the public works lot, which Mr. Mistretta described as an "uncontrolled yard," is detrimental to the public, given that there is no storm-water management, no sidewalks, no pavement, etc. A third criterion is the lack of proper utilization of the lots, "resulting in a stagnant and unproductive condition of land" that is "potentially useful and valuable" for something like new first-responder headquarters, as was outlined in the downtown redevelopment plan adopted last November. The fourth criterion is that designating the lots as being an Area in Need of Redevelopment would be consistent with smart growth planning principles.