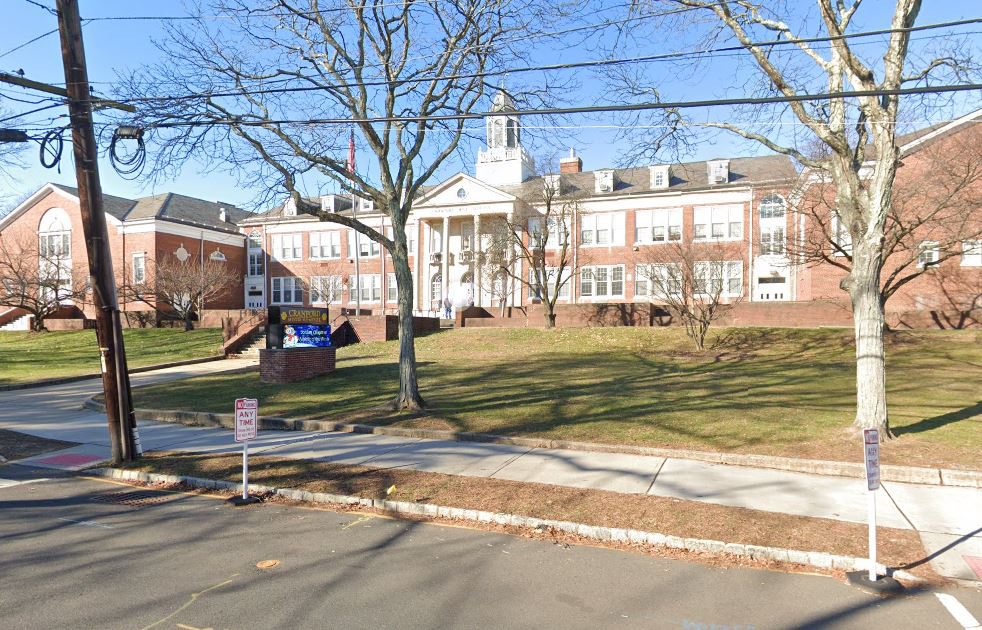 Cranford BOE Approves Budget, Adds Staff; Talks Sex-Ed Curric.
CRANFORD — Cranford residents can expect to pay an average of $67 more in school taxes this year despite an increase in state aid, district officials said Monday.
The increase, Board Secretary and Business Administrator Robert Carfagno explained during a budget hearing held as part of Monday night's regular school board meeting, is necessary to avoid staff and program cuts that could adversely affect student experience.
Without the increase, which is based on an average residential assessment of $184,672, Mr. Carfagno said, "we would have to cut programs. That's just a little bit of an idea or talking point of what it gets us to have a zero [percent] budget."
About 80 percent (or $58,052,730) of the 2022-2023 school year's $76,122,074 total district budget will be appropriated to salaries and benefits, while the remainder will be allocated to out-of-district tuition costs, transportation, energy, liability insurance and special services.
According to the budget presentation, the district also plans to add one and a half math teachers at the middle school level "to help improve student achievement." Specifically, the budget presentation indicates, these positions "will assist students with specific mathematics deficiencies to quickly get them on grade level."
The district has already implemented similar positions at the K-5 level. Other unique appropriations for this year include the installation of additional security cameras, new band instruments, a new school bus, the replacement of safety netting for the Memorial Field Equipment, and repairs to fencing, paving and flooring around the district.
According to information found in the 2022-2033 budget presentation, the local tax levy of $61,981,406 will account of 85 percent of this year's anticipated revenue (estimated to be $73,125,094) while state aid (up $587,739 from last year for a total of $4,450,037) will cover an additional six percent. The remaining $6,693,651 of this year's projected revenues will be attained through tuition, federal aid and the fund balance.
After explaining the proposed budget details, Mr. Carfagno opened the hearing with a presentation of the preliminary spending plan and the significant components of the general fund budget, which was approved by the county office and submitted by the BOE in the March meeting.
Mr. Carfagno later introduced District Auditor David J. Gannon to provide a summary Audit Report for the 2020-2021 period. Mr. Gannon, a partner at PFK O'Connor Davies, reported positive feedback with no issues with financial statements and accounting practices and described it to be in "excellent conditions."
Mr. Ganon also highlighted the increase of the district fund balance general fund from $2.8 million to $5.6 million. "As an accountant, that's what we like to see," Mr. Gannon said.
In other business Mr. Carfagno reported that while a leak in the high school auditorium's ceiling was recently fixed, the remediation process revealed other challenges that may require additional interventions down the road.
"They found some issues from the structural perspective that they want to investigate," he said. "They are not sure if more work needs to be done. They recommended that we keep it closed to the end of the [academic] year to make a real assessment."
Even though "the timing is unfortunate, especially at the end of the year event," Superintendent Scott Rubin, Ed.D. said. "It is better to be safe. We will never take any chances with students' safety."
In other district news, Athletics Director and Supervisor of Health and Physical Education Darren Torsone visited the BOE meeting to provide a "brief overview of the 2020 health and physics at learning standards".
"Recently, there's been a little misinformation out there online," Mr. Torsone said, referring to concerns that have been raised by parents surrounding the state's new sex education guidelines. "But a lot of those things that are out there online are not our lessons plans. They're not the Cranford lesson plans that our teachers are delivering."
Mr. Torsone emphasized that the current curriculum has been the same for the last two years. It was created back in 2020 when the district was ready to review and evaluate policies and other programs. Health teachers re-wrote the curriculum for the 2020-2021 academic year.
"We use them [the state guidelines] as the blueprint for our curriculum here in Cranford," said Mr. Torsone. "Since 2020, I have not had one email, phone call, complaint, or question about a lesson that has been taught here in Cranford. [That was] when our lessons were taught online in our houses, and a lot of the parents got a preview of those new health classes."
Mr. Torsone reminded the parents and guardians that the New Jersey education laws give them options to withdraw their children from the class if they understand it compromises their views. "There is a New Jersey State statute that if a parent/guarding is uncomfortable with any topic that it is in the learning standard of our curriculum; if it goes against their morals, ethical or religious beliefs, they have the opportunity to opt out of those lessons," he explained.
Mr. Torsone also invited parents to ask any questions about the programs to enhance knowledge and avoid misinformation. "When I have been reached out (to) by a parent or guardian over a health topic, they're always better served afterwards when we have that discussion," Mr. Torsone said, adding that he could not think of a single opt-out in the district within the last 10 years.
Finally, an amendment to the 2021-2022 school calendar was approved on Monday that will give students an extended break over Memorial Day weekend to compensate for a gap left in the academic calendar by unused emergency days.
"My philosophy is that if we have not used up the snow days, the inclement weather days, or emergency days, my practice is to give them back," Dr. Rubin announced, "This particular year we actually have not used all the three that we had on the calendar."