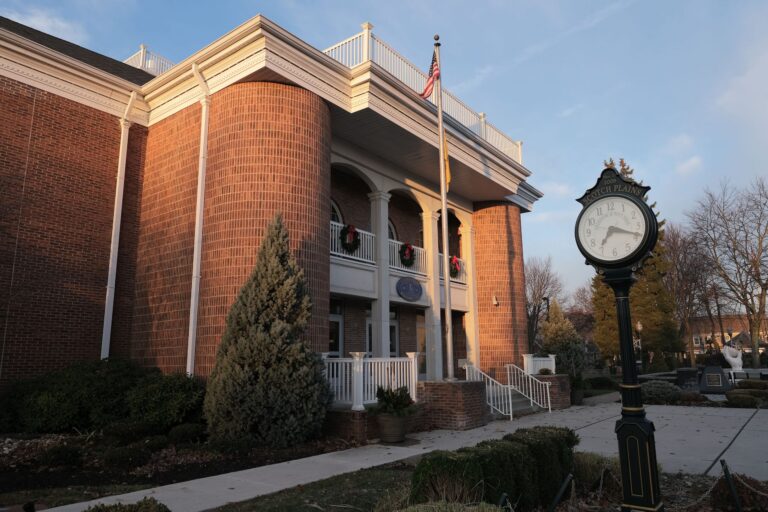 Scotch Plains OKs $28M Budget With No Tax Increase
SCOTCH PLAINS – The township council on Tuesday approved the 2022 municipal budget that will feature no increase in the municipal property tax rate.
The $28,044,820 spending plan includes funding to hire a new police officer, an additional laborer in the public works department and a new fire department inspector. The largest portion of this year's budget, about 27 percent, will, as usual, be earmarked for public safety, explained township manager Al Mirabella. Public works will get about 10 percent of the 2022 appropriations while insurance and debt service will each account for 9 percent. The township library's state-mandated minimum appropriation of $1.577 million will account for 5 percent of the budget and recreation will amount to 4 percent.
Property tax collections of nearly $16 million will account for the lion's share of municipal revenue, Mr. Mirabella said at Tuesday's budget hearing, with miscellaneous revenues, including such items as construction code fees, will amount to $6.03 million. He said a "significant" amount of township surplus funds—$3.6 million—will also be used while state aid of $2.227 million will also help offset the need for a tax increase. The local property tax rate will remain at $1.565 per $100 of assessed value.
Mr. Mirabella spoke briefly about a host of initiatives for 2022, including maintaining the township's AAA bond rating, focusing on downtown redevelopment, fire department safety improvements, improved leaf collection in the fall, a continued focus on emergency preparedness, renovations and improvements to the Frazee House and Shady Rest clubhouse, park improvements and upgrades and expanded public events as the pandemic recedes.
Theodore Georgiou, the township's chief financial officer, told the council that a series of mandated cost increases made this year's spending plan "one of the more challenging budgets that we have had" in recent years. State-mandated pension contributions increased the budget by $162,000, and higher health insurance expenses of $285,000, debt service payments of $110,000, $342,000 more in salaries and $100,000 to pay for better IT security added up to about $1.2 million in appropriations than last year, he said.
But using more township surplus as well as sewer utility surplus along with $600,000 in federal stimulus funds and $181,000 in increased ratables helped keep the municipal tax rate flat, something that Mr. Mirabella said was a priority for council members from the start of the budget process.
Mayor Joshua Losardo said the goal is to "run the town as cost-effectively and efficiently as we can while improving services."