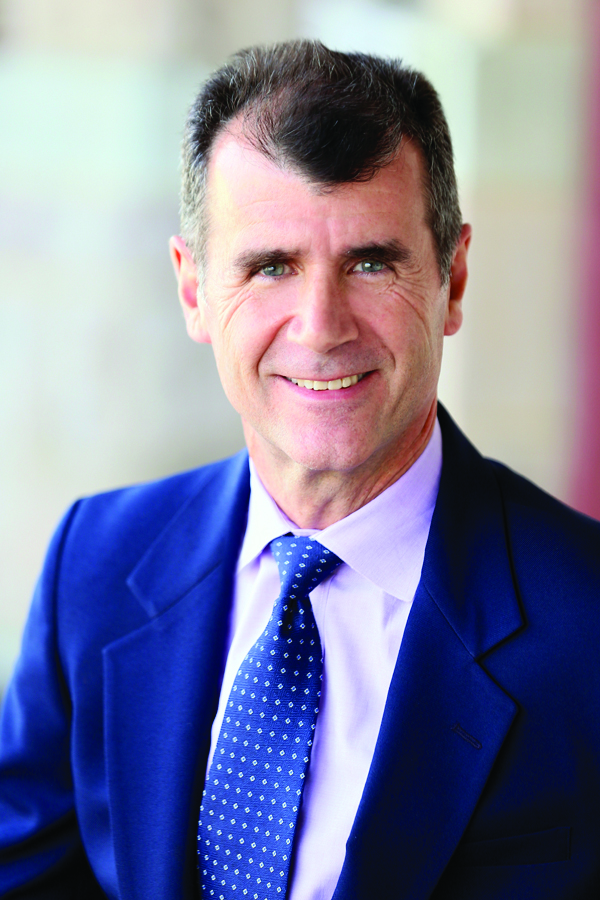 Westfield Councilmember Resigns; Local Leaders Talk Traffic
WESTFIELD — As Westfield leaders continue to weigh the pros and cons of new development, one councilman has resigned and concerns surrounding traffic, infrastructure and pedestrian safety are growing more prevalent.
On Tuesday, as part of a regular meeting of the mayor and council, John Federico, supervising transportation planner for WSP, the engineering firm that helped to draft both the town's Bike Walk report and its 2019 Master Plan re-examination report, gave a brief presentation to explain some of the traffic issues that the town will need to pursue going forward.
"We've continued to work with the town on an on-call basis as the redevelopment planning and traffic review consultants," Mr. Federico explained. "We observed in the Master Plan that the intersection of Prospect and East Broad had major operational and safety issues. Trying to make a left-hand turn out of Prospect Street, it's really hard to merge into traffic. Pedestrians are crossing, so there are a lot of conflicts. You see vehicles sitting in crosswalks trying to make those turns, and it really doesn't work well for anyone."
Mr. Federico said that it would be his firm's recommendation to install a traffic signal at the problematic juncture in order to help mitigate the situation.
The council later introduced an ordinance (designated 2022-12) that seeks to amend the town's traffic code to prohibit vehicles from making a left-hand turn onto East Broad Street from Prospect Street. The ordinance also would make adjustments to the town's existing loading and delivery regulations in order to keep large trucks from congesting the roadways during peak hours.
Part of the recent traffic issues, Town Administrator Jim Gildea said, can be attributed to ongoing efforts by the town and local utilities (PSE&G and Elizabethtown Gas) to repave 26 miles of local roads.
"It's important to note that the paving list for 2022 is on our website, both what's being done by the town and what's being done by the utilities. If your street is on that list, and you have plans to install a generator or change from oil to gas, or something else that you might be doing that might require a road-opening permit, we will do our best to work with you. We want to get that done before the road is paved, because after it's paved, there will be a seven-year moratorium on opening the road unless there is an emergency, so we have time to do it, but it's a long list of roads…so if your road is listed, please call the engineering office as soon as possible to get your projects taken care of."
The council also voted Tuesday on final passage of an ordinance to allow for the consumption of alcoholic beverages in certain specifically designated public spaces. The ordinance, designated 2022-11, was passed in accordance with new state legislation that gives municipalities a bit more control over their public spaces, Councilman Mark Parmelee explained, noting that the council's decision to adopt came with the "full support" of Chief Christopher Battiloro of the Westfield Police Department. Still, some residents noted that the adoption could lead to unintended consequences.
"Your comments about the intent is not in line with what the ordinance says," said Courtney Schael, a Westfield business owner who stated earlier in the evening that the town's ongoing decision to convert Quimby Street into a pedestrian thoroughfare during the summer months has already caused adverse complications for professional tenants along the street whose customers cannot find convenient parking. "There's nothing to stop me from bringing five kegs and 200 people to throw a party in the middle of the street at 2 in the morning…the ordinance is very broad and allows for a lot of what you probably don't want."
Mayor Shelley Brindle also made three separate congratulatory proclamations on Tuesday: one celebrating the accomplishments of the Westfield High School Girls' Basketball Team (the first team ever for their sport to land a state championship); another lauding the myriad victories of the Westfield High School Boys' Winter Track Team (who also took home the state championship this year); and a third honoring the dedicated members of CASA of Union County and their Westfield volunteers.
Westfield Head Coaches Christopher Tafelski (boys' track) and Liz McKeon (girls' basketball) both said their teams were able to perform so well this year due to strong student leadership, dedication and a willingness to step up.
CASA of Union County Chairwoman Anne Collart said Westfield volunteers and supporters are part of the reason why the organization is able to provide as many services as it does for local children in the foster-care system.