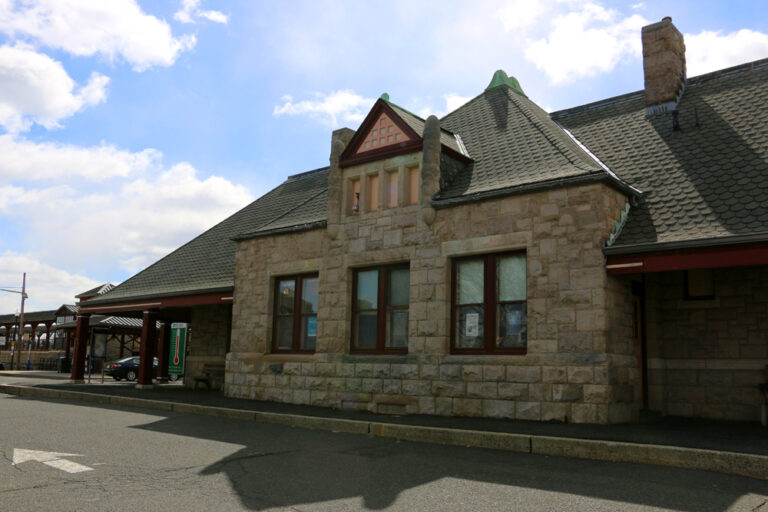 Westfield Train Station to Become Globally-Inspired Mexican Eatery
WESTFIELD — Westfield commuters and margarita-enthusiasts alike will soon have a new way to celebrate the end of a long day thanks to a public-private partnership between local officials and some creative restaurateurs.
At a recent meeting of the Westfield governing body, Mayor Shelley Brindle and the council unanimously voted to award a contract to Maize Cocktails and Cocina — a Mexican restaurant and cocktail bar — that plans to open later this year at the town's historic North Avenue train station.
"This is a tremendous opportunity to repurpose an underutilized, iconic town asset to drive downtown economic development and create a new revenue stream for our municipality that will be dedicated to beautifying our downtown," said Mayor Brindle in a recent written statement, posted to the town's website. "With its globally-inspired cocktails and cuisine, casual and lively atmosphere, and thoughtful restoration of a historic building, Maize will play an important role in the revitalization of our downtown, driving additional foot traffic that will benefit all of our local establishments."
"We're so excited to get started," said chef Jesa Henneberry, a culinary expert whose résumé includes extensive New York restaurant experience and a winning stint on television's "Chopped." "I'm a Brooklyn transplant, but I fell in love with Westfield right away. There is a great eclectic energy here and a ton of history, and I hope Maize will be a perfect way to bring those two things together," she said.
According to the terms of the 10-year lease agreement, Maize will rent the building from the town for $6,000 per month. Any funds generated through the agreement, Mayor Brindle said, will be appropriated back into the downtown's ongoing restoration and beautification projects. The town also is prepared to supply the restaurant with a special concessionaire liquor license, which will allow the establishment to serve cocktails and other alcoholic beverages without a traditional (and harder to come by) liquor license.
"The concessionaire's license is a stop-gap, but it's a way forward for now," said Mayor Brindle, who has been actively working with the New Jersey League of Municipalities to get the state to amend its restrictive liquor laws. "Hopefully, at some point, we will start to see state-level changes that will make it easier for people to do business here, but in the meantime, this option will get us to where we need to go."
In addition to its cocktail bar, Maize will offer a wide selection of "globally-inspired Mexican dishes with a twist," Ms. Henneberry said, noting that she and her partner, Kamal Arora owner of Arora Hospitality Group, have been "overwhelmed" by the community's positive response to date.
"We've heard so many nice things from people who say they can't wait for us to open, and that has been a great way to get things started," Ms. Henneberry said. "We have a long way to go before we can open, but it certainly helps to know that we'll have some good local support behind us once we do."
Once renovations are complete, Maize will feature a square cocktail bar with seating for 25, as well as indoor and outdoor dining and patio seating under the wide overhang that surrounds the train station roof. The restaurant will be open for lunch, dinner and brunch, Ms. Henneberry said, and also will play host to plenty of live music and community events.
But before any of that can happen, Ms. Henneberry continued, there is still a ton of heavy lifting to be done.
Maize has agreed to foot the bill for the building's interior demolition as well as its transformation from a '70's-style office space (the station previously served as the home for both The Westfield Foundation and Westfield United Fund) into a fully-functional and legally-zoned eatery.
"We're going to have to demo pretty much everything inside the building, but we're not making any major changes to the exterior," Ms. Henneberry said. "We're planning to enclose the outside patio with a three- or four-foot-high knee wall and a lot of nice windows so we can use that space for all-season dining, but that's really about it. The rest of it, the roof, the stonework, the copper gutters…that all stays."
Construction is expected to start sometime in mid-May, Ms. Henneberry said.
"We would love to be open in time to catch that last little bit of warm weather as we head into the fall, but it's all going to depend on the supply chains and whether we can get the materials we need," she said.
The partnership between Westfield and Maize, Mayor Brindle said, hopefully represents the start of good things to come for the downtown area.