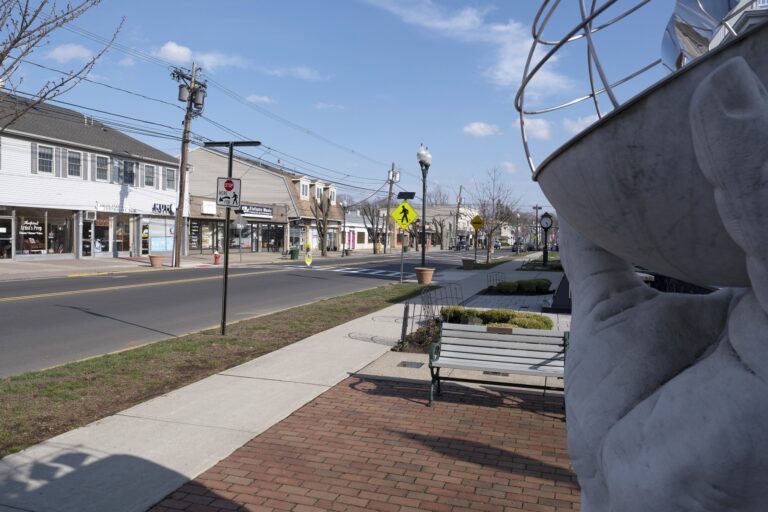 Township Looks at New Ways to Collect Bulky Waste
SCOTCH PLAINS – Facing a lack of available haulers, the township intends to explore new ways for residents to dispose of bulky household waste that, for many years, was collected every June.
Township manager Al Mirabella told the township council at its meeting on Tuesday that the hauler that has collected bulky waste in past years is no longer available, leading officials to look at alternatives to the fee-based system that has been in place for two decades. He noted that only about 10 percent of township households typically take part in the annual pick-up, which also spurs complaints from residents about scavenging and streets filled with household debris, which can sometimes limit on-street parking for events like graduation parties held in June.
Mr. Mirabella said the intent is to let residents "make their own decisions about when" during the year they need large household items to be picked up. "Maybe they want to do it in April, maybe they want to do it in September," he said. Private trash haulers who operate in town have been contacted to gauge their interest and Mr. Mirabella said some have expressed an interest. Township officials are also talking to neighboring towns about allowing residents to drop off household items at other towns' recycling sites for a fee.
The manager said the township website will soon include a list of haulers available to pick up bulky waste, adding that the new options will "give residents more flexibility."
In other business, Mayor Joshua Losardo said that redevelopment professionals are finalizing the details of a Request for Qualifications from redevelopers that will be posted on the township's website next month. "This will entice developers to file with the town and allow Scotch Plains to begin the process of identifying the right developer" to implement the first phase of downtown redevelopment centered on the four public properties in the central business district.
The council also gave its unanimous backing to an application to open a retail cannabis outlet on westbound Route 22. A21 Health & Wellness LLC will apply to the state Cannabis Regulatory Commission next month for a license to operate a 2,500-sq. ft. facility at 2507 Route 22, which presently houses a boxing academy next to the former Bowcraft site. Steven Albert, one of the company's principals, said the site was the largest property available on the highway and is being leased from the property owner for 10 years, with two five-year extensions available. He said the firm intends to improve the site inside and outside and will have a 24-hour security system as well as on-site security personnel during operating hours.
The application to the state will be third one that the township council has endorsed. Last month, the governing body gave its support to applications to open a retail outlet on eastbound Route 22 and a medical facility on westbound Route 22.
The council on Tuesday also passed several traffic-related ordinances, including lowering the speed limit on Park Avenue from Fanwood to Route 22 from 30 miles per hour to 25 miles per hour. The speed limit on Front Street from Terrill Road to Park Avenue will be reduced from 35 miles per hour to 25 miles per hour.
A wide-ranging noise ordinance was also enacted that will limit the hours that residents can operate landscaping and other yard equipment as well as outdoor power tools to between 8 a.m. and 8 p.m. while landscaping companies' operations will be limited to between 8 a.m. and 6 p.m. on weekdays and 9 a.m. and 6 p.m. on weekends. Golf courses, school properties, houses of worship and township properties will be exempted from the restrictions. Other activities covered by the proposed ordinance included limiting construction and demolition activity to between 7 a.m. and 6 p.m. on weekdays and 9 a.m. and 6 p.m. on weekends. Motorized snow removal equipment would be required to operate with a muffler to reduce sound while burglar alarms would have to be programmed to turn off within a certain time period. The ordinance also sets out regulations on the playing of music outdoors and even includes provisions to limit excessive noises from household pets, namely dogs.