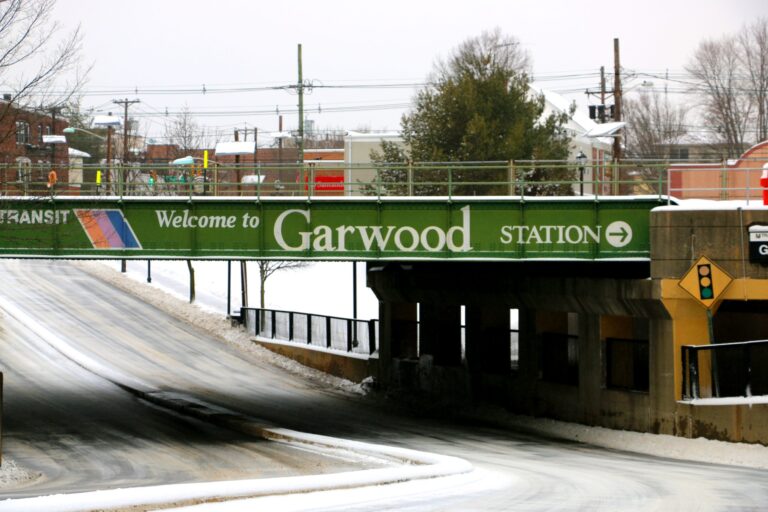 Garwood Talks Dispatch Consolidation, DPW Building Plans
GARWOOD – The Council of Garwood met on January 27 in Borough Hall. During the meeting, Mayor Sara Todisco gave a report on the dispatch consolidation meeting she attended, as well as gave an update on potential voters getting a say on the future of the Department of Public Works (DPW) building.
Mayor Todisco started the meeting by telling residents about a recent meeting that was held to discuss the possibility of consolidating the police dispatch unit with Union County. The mayor attended this informational meeting along with Councilmen Marc Lazarow and Vincent Kearney, Police Chief James Wright and Borough Administrator Kyle Harris.
"This was strictly fact-finding," said Mayor Todisco. She said that Garwood had discussed this potential consolidation twice in the past two decades. "We all know the decision will ultimately come down to operations and finances, and we are so far from a decision-making point. I can't stress that enough."
Mayor Todisco said that, when the decision is made, it should come first and foremost from public safety and then from a financial perspective. She said that the discussions in the meeting included new equipment, like radios, that Garwood could receive from grants that were previously applied for.
"I really can't stress enough how preliminary all of this is, as we need to provide them our call volume and any necessary data for them to be able to give us a quote on an annual cost," she said. Garwood will then need to compare the cost of the dispatchers currently in operation in the borough.
Mayor Todisco also said that Garwood needs to have a clear vision of what they want to see from the dispatcher's window. She said that she would not like to see the window unmanned, especially during business hours. Mayor Todisco said that she will be heavily involved in the matter going forward. When the results of the costs for each scenario are available, they will be given to the other council members in order to get their opinions.
"This is a big decision with lasting impacts. When we talked to them today about contract length, they're looking at a 10-year contract. So it's one of those decisions where, if we go down that path, we have to realize that it has extremely long-term ramifications," she said. She also said she wants to get the opinions of the public as well before any decisions were made, potentially in an informal town hall setting.
During the meeting, the council also talked about the future of the DPW building. Councilwoman Heather Loffredo first thanked Council President Jen Blumenstock for calling attention to the need of a referendum for this project, as residents had, in the past, asked for a referendum on capitol projects that exceeded one million dollars. According to Councilwoman Loffredo, the DPW building has some minor issues, such as roof leaks, and the structural make-up of the building make it hard to update the existing building, for things such as the installation of air-conditioning.
The committee in charge of the replacement of the DPW building has narrowed the offers to one architectural firm, DMR Architects. DMR will do a thorough look through the building before determining whether the building should be renovated, replaced at the same site or built up on a new site. A representative of the firm will be present at the next council meeting. Councilwoman Loffredo said any member of the public who wishes to ask a question should attend the meeting next week.
Councilwoman Kimberly Salmon asked why a referendum should be used in this case when equipment purchased for over a million dollars had been approved by the council without a referendum. Council President Blumenstock said that, when looking at a building for a major department for the town, the council is really deciding on the way things are going to be for generations. "A piece of equipment…does have a life stamp. To me, this is something that is more of a vision for our department," said Council President Blumenstock.
She clarified that she doesn't believe that the committee is near enough to determine whether or not a referendum is needed yet. She said that the committee needs to see the numbers and a town hall would be held before a referendum would be decided upon. "I simply wanted to put it out there that this could be a way of looking at it later on when we know more," said Council President Blumenstock.