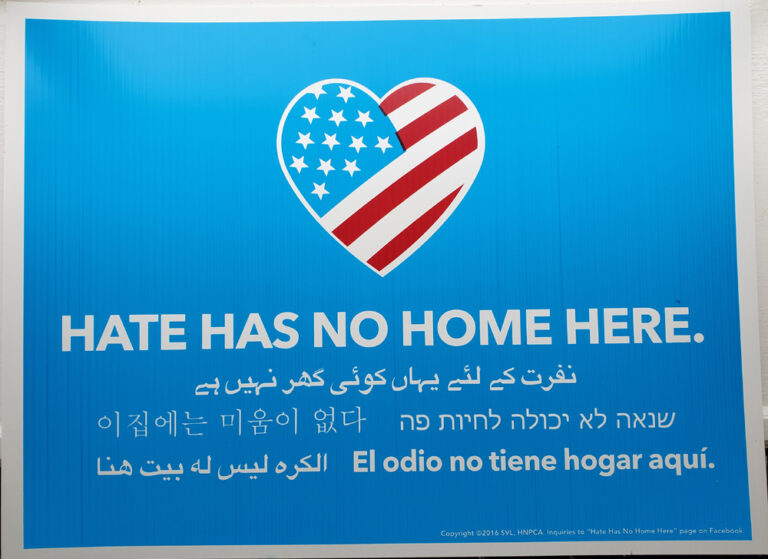 Westfield to Hold Panel Discussion on Accountability and Actions Against Hate
WESTFIELD — Throughout the course of its long and storied past, Westfield has often struggled to find its footing on the right side of history. Though the community as it stands today represents a diverse and largely tolerant population, recent acts of intolerance have shown that there is still work to be done. The Westfield Human Relations Advisory Commission (HRAC) and the Dr. Martin Luther King, Jr. Association of Westfield will host an interactive panel discussion next week to help local residents, business owners, students and elected officials find new ways to move forward and disrupt hate.
The event, entitled "A Community Discussion on Accountability and Action Against Hate," will feature a number of local panelists including Westfield Police Chief Christopher Battiloro; Dr. Pamela Brug of the Dr. Martin Luther King, Jr. Association of Westfield; Superintendent of Westfield Public Schools Raymond González, Ed.D.; Ed Israelow, former president of the Metro NJ Chapter of the American Jewish Committee; the Reverend Jeremy Jinkins, senior pastor of The Presbyterian Church in Westfield; Kim Leegan, of the Westfield High School Social Studies Department; and Maureen Mazzarese, director of counseling services for the Westfield School District.
"This is just the first part of a much longer conversation," said HRAC Chairwoman Alexis Jemal, Esq. "A big part of this discussion will be conducted by the panel, so unfortunately, we're not going to be able to allow everyone to say what they want to say, but we are hoping to use this event as a way to open up the lines of communication and make sure that everyone has the opportunity to be heard."
The event is being held both in response to recent acts of anti-Semitism at the high school and as a follow-up to a community discussion on race held by the MLK Association in 2016.
"These types of incidents — things like racially-motivated graffiti, exclusion and intimidation — keep happening. This discussion will give us a chance to come together and try to figure out what to do about it," said MLK Association President Elizabeth Wolf, adding that the upcoming seminar is intended to encourage local residents to ask themselves, "why these things keep happening, how we can be accountable as a community, and what we can do to stop it from happening in the future."
The upcoming discussion will represent the first major event for the HRAC, which was established by town ordinance at the beginning of 2020.
"We have not actually been able to meet in person due to the pandemic, so we're looking forward to kicking things off right," said Dr. Jemal. "This event is not so much about figuring out who [drew the swastikas at the high school] and punishing them for it as it is about coming together as a community to disrupt hate and work towards a more inclusive Westfield."
Ms. Wolf said she hoped to see "as many Westfield students as possible" in attendance at next week's discussion.
"We absolutely want to let the student body know that they are more than welcome and encouraged to attend," she said. "I'm sure that there are quite a few of them who are just as tired of this kind of thing as the rest of us are, and we want to hear from them."
Ultimately, said Dr. Jemal, next week's event should serve as "a good start towards helping the community take back its own power."
"We are hoping to walk away from this with some concrete and actionable goals," she said, adding, "we don't want this discussion to be a one-time thing. These are not easy topics to discuss, but that doesn't mean that they aren't critically important. We want this to be a safe place for everybody to live, to work, to go school, and we're only going to make that happen if we find ways to work together."
"A Community Discussion on Accountability And Action Against Hate" will be held at 7 p.m. on Thursday, February 3, at Westfield High School. Masks and vaccinations are required for in-person attendance. Doors will open at 6:30 p.m.
The event also will be broadcast via Zoom.
There will be time for questions from the audience. Questions for the panelists may be submitted before the event at: bit.ly/3dLjCEq.
Pre-registration is strongly encouraged, but walk-ins are welcome.