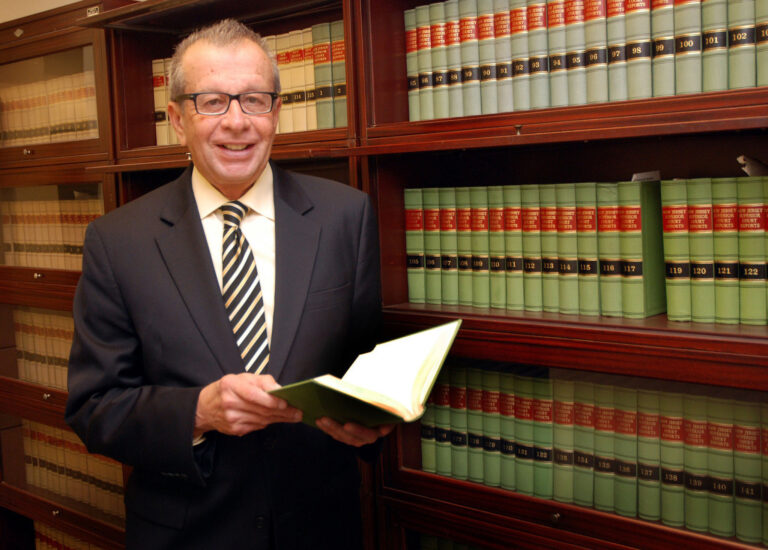 Officials Mourn Passing Of Surrogate James LaCorte
AREA — Union County officials and local residents alike were disheartened to learn of the passing of Surrogate James S. LaCorte, who served the county for four full terms. Mr. LaCorte was 74 at the time of his death.
As Surrogate, Mr. LaCorte, who was elected to his fifth term in 2019, was responsible for settling the estates of any Union County resident who passed while in possession of recorded assets. "Union County residents have lost one of their most trusted public servants, and Democrats across Union County have lost a good friend," said Senate Judiciary Committee Chairman Nicholas Scutari, the Union County Democratic chairman. "His compassion for strangers was unmatched, and he will remain an example for decency in public office."
Mr. LaCorte passed away on December 22 in Union County. According to his obituary, "he brought an extensive knowledge in probate matters, a love of the law and dedication to his elected positions."
"In addition to being a talented lawyer, Jim was dedicated to serving the public — particularly those experiencing a family loss, or in need of help preparing their estate," Mr. Scutari said. "During his time in office, Jim expanded evening hours and held them in various parts of the county — including Rahway, Cranford, Summit and Union Township — to ensure easy access for residents unable to travel to Elizabeth. He also frequently volunteered his personal time and traveled throughout Union County to work side by side with residents in drafting wills and serving as an advocate for families."
Mr. LaCorte was born in Newark and lived out the majority of his life as a resident of Elizabeth. He attended St. Genevieve's School in Elizabeth, Xavier High School in New York City, and Fordham University. He went on to earn his law degree at Southern Methodist University in Dallas, Tex., in 1972.
He returned to Elizabeth upon graduation and opened a private law firm with his father, former Elizabeth Mayor Nicholas S. LaCorte. Mr. LaCorte continued his work in private practice for over 20 years.
"It is with great sorrow that we learned of the passing of Union County Surrogate James LaCorte, who provided assistance and comfort to thousands of Union County residents in their time of bereavement over his years of service as County Surrogate," said Union County Commissioner Board Chairman Alexander Mirabella. "James was known for his sensitive, compassionate, and highly professional approach to his duties. He was a steady, reliable source of guidance for Union County residents coping with an emotional point in their lives, and he unstintingly shared his knowledge of the law with the public by arranging educational events for professionals, volunteers, non-profit organizations, civic groups and the general public. His services to families, including many adoptive families and others, helped to strengthen our Union County community during the more than 20 years he served as Surrogate, and his influence will continue for generations to come. Our hearts go out to his family and loved ones."
Mr. LaCorte was presented with the William J. McCloud Award in 2009 for "outstanding service in the protection of families in Union County."
Mr. LaCorte also was an active member of many professional associations, including the Union County Bar Association, the New Jersey State Bar Association, the Constitutional Officers Association of New Jersey (COANJ), and the Surrogate Judiciary Liaison Committee.
Mr. LaCorte is predeceased by his parents, Bertha (Longauer) and Nicholas S. LaCorte, and two cousins, Ben Pollner and T. Anthony Pollner. He is survived by his daughter, Kristin Kloss; son-in-law, Terrence; daughter, Meredith Carpenter; son-in-law, Robert; and four grandchildren, James, Corinne, Amanda and Thomas. Survivors also include extended family, Edward Pollner and Amy (Pollner) Moritz, many dedicated friends, and respected colleagues.
According to his obituary, Mr. LaCorte was "extremely proud of his daughters, sons-in-law, and grandchildren. He enjoyed planning family outings including visits to historical sites, professional sports games, and minor league baseball fields."
Governor Phil Murphy will be tasked with finding a suitable replacement to fill the remaining two years of Mr. LaCorte's unexpired term.