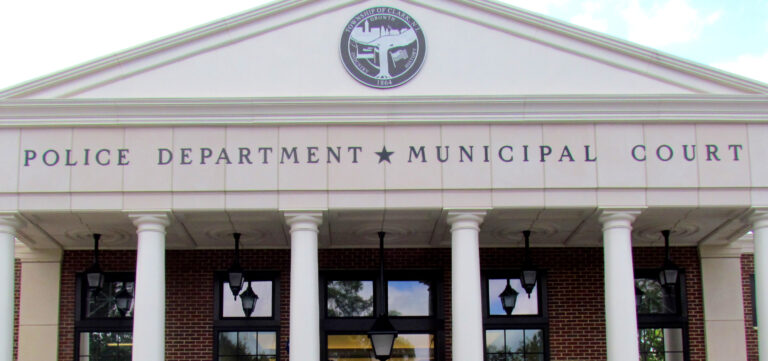 Clark Mayor Provides Updates on Reservoir, Covid
CLARK — During the Clark Township Council's final meeting of 2021, Mayor Sal Bonaccorso offered updates on leaf cleanup, dredging and Covid-19 counts.
Mayor Bonaccorso said that the leaf cleanup was very successful. He said that the cleanup went out nine times, which was less than last year due to how late the leaves fell this year. "We take pride in the cleanliness of this community," he said.
Mayor Bonaccorso said that he's working with Union County and Woodbridge Township to clean the Pumpkin Patch brook to help the flooding problems. The Clark Reservoir is going to be drained in order for this work to be accomplished. Mayor Bonaccorso said that it would be drained for a couple of weeks before it could be filled up again.
Mayor Bonaccorso said that the county is doing its due diligence in "dredging the reservoir."
"This is going to be a long project, folks," he said. "To get all the money in place…get grants, to fund it and also to get DEP permission. It's not going to be a one-month process, it's going to be several years. If I was a betting man, I'd tell you you're probably start seeing work in a year and a half or two because that's how long it takes in New Jersey."
Mayor Bonaccorso also addressed Covid-19 concerns throughout the town. He said that there's been a spike of Covid cases in the nation and in Clark specifically. He said that the rumors going around on social media are not always correct and gave the information he had on the Covid-19 numbers in the town in order to alleviate these rumors. "I have some numbers here. And these are true numbers, they came from the Department of Health today…That's from December 10 to the 17 because, remember, we're always a little bit behind getting numbers for the following week," he said.
According to the mayor, there were 259 confirmed Covid-19 cases in Clark in the past four weeks. From December 10 to 17 there were 54 cases under 25 years old, 54 cases from 25 to 54 years old and 11 cases above 54 years of age. He said there might be people who have Covid-19 who aren't reporting that they have Covid-19 but encourage everyone who isn't feeling well to stay home and get tested. "If you have it, take the proper precautions but you don't want to spread it to the people who are out there," said Mayor Bonaccorso. "Please get the vaccination if you will. I was speaking with a doctor today and she told me its absolutely made a difference with the vaccinations."
He also addressed the concerns from parents about potential school shootings but said that the state and Clark police are able to address any viable threats.
The council and Mayor Bonaccorso celebrated the Clark Reign girls soccer team's achievements at the meeting.
The girls soccer club Clark Reign were recently crowned State Cup Champions at the Under-12 level on November 7. The team beat opponents Scotch Plains Ertz, TSF Academy, NESA and Jersey South FC Pride to earn the first President's Cup in club history. The tournament victory earned the club an invitation to the Eastern Regional President's Cup tournament held in West Virginia next June to compete for a regional championship.
"You'll put Clark on the map when you win this…nationwide you'll put Clark on the map," said Mayor Bonaccorso
The team and their coaches were in attendance at the Council meeting on Monday in order to commemorate the accomplishment as well as their other tournament wins from throughout the season.
Coach Rob Brower said a few words to all the girls at the meeting. "I just want to say congratulations. It's been an honor to be a coach and second father to all of you…We're here to celebrate you," he said. "One thing to highlight…180 goals scored, only 21 goals against [throughout the season]. Job well done."
Each of the girls and coaches Rob Brower and Mike Sikoriak received a certificate from Mayor Bonaccorso and took a picture with him as well.