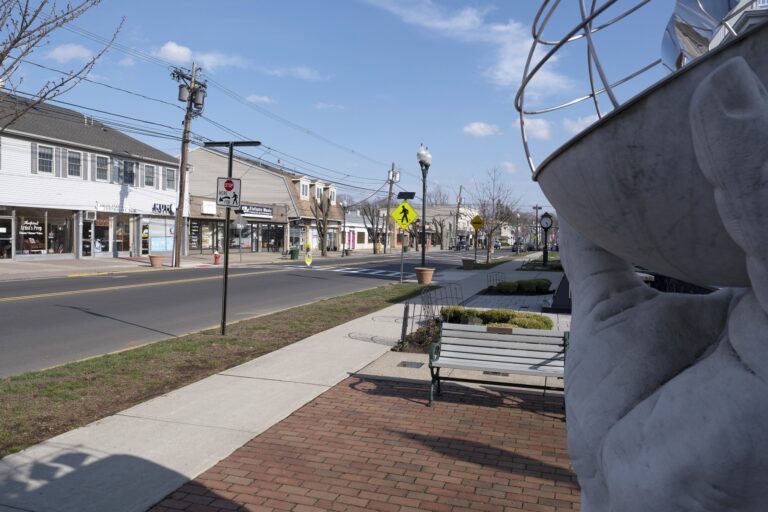 Scotch Plains Okays 41 New Apartments for Front Street
SCOTCH PLAINS — The planning board on Monday gave its unanimous approval to an application to construct a multi-family residential building on Front Street, the first significant private development in the downtown since the township's redevelopment efforts got underway.
The 41-unit, three-story building will be constructed on a single 1.4-acre lot to be created by the consolidation of 1803, 1805 and 1815 Front Street, which formerly housed three residential dwellings but has been vacant for the past few years. The L-shaped building will have a footprint of about 25,571 square feet, and nine of the 41 units will be designated as affordable-housing units, according to Jay Bohn, the attorney for 1805 Front Street LLC.
Architect Rocco Campanella provided some details about the building, which will feature a 56-space parking garage on the ground floor and residential units — one-, two- and three-bedroom, along with some studios — on the second and third floors. Twenty-four parking spaces will be available outside the building as well. The front entry to the building will be at the corner of the two wings and cars will access the garage through doors located at the end of each wing of the building.
Engineer Thomas Quinn said that about 30 percent of the property will be green open space, primarily at the front next to Front Street and along the sides and rear of the property. He noted that the property is located in a flood plain and spent some time explaining the plan to collect storm water via underground detention systems under the garage and under the parking lot. A porous pavement in the lot also will assist in managing storm water, he said. Jess Symonds, the board's engineer, said he had some concerns with the storm-water-management plan but was optimistic that those issues will be resolved through alternative means of collecting and dispersing rain water. The issues, he said, are "not insurmountable."
Elizabeth Griffin, a resident living at the adjacent Village Park Court, expressed some concern about flooding potential and the prospect of additional vehicular traffic from the new development. It also was pointed out that state environmental protection officials will have to sign off on the plan before construction can get underway.