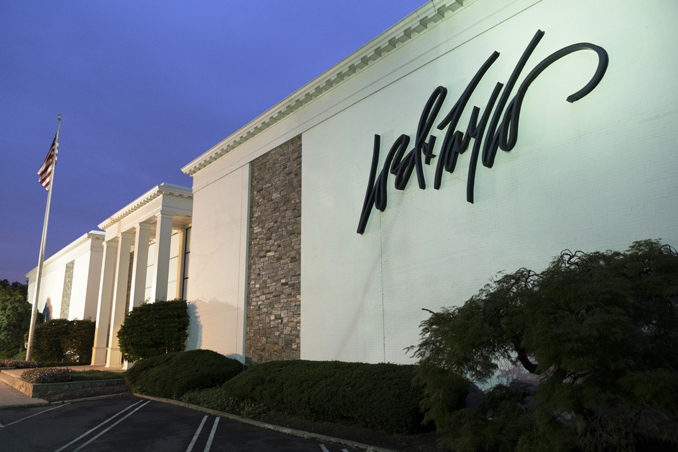 Lord & Taylor Building to House Displaced Schools
WESTFIELD — After more than two years of virtual instruction and an unusual number of natural disasters, students of the Hillcrest and Lamberts Mill Academies may finally be returning to the classroom, thanks to some out-of-the-box thinking and, ironically, a big-box store.
Westfield Mayor Shelley Brindle announced earlier this month that both schools, which were heavily damaged during Hurricane Ida, would be temporarily relocated to the empty Lord & Taylor building located at 609 North Avenue.
"Many of you may recall the flooding and devastation that occurred on Lamberts Mill Road back in September," Mayor Brindle said, speaking at the Westfield governing body's regular meeting on November 23. "Two local schools which accommodate students with special needs were particularly impacted. We know that this is a bit of an unconventional solution, but we are very excited to get these students, especially those who require one-on-one instruction, back into the classroom for the remainder of the school year."
Both Hillcrest Academy South, an alternative high-school program for general and special-education students who are unable to achieve success in traditional academic settings, and Lamberts Mill Academy, which provides individualized instruction and counseling in a highly-structured environment for high-school students with emotional and behavioral disabilities, are run under the direction of the Union County Educational Services Commission (UCESC).
"Over the past month, we have been working closely with Streetworks Development to design floor plans that provide optional learning environments for students and conform to public-school facility standards," Acting UCESC Superintendent Michael Kowalski said in a parent letter dated October 29. "We recognize that the delayed start to the year impacts many families, and I assure you that our administrators and staff are working extremely hard on behalf of your child."
The UCESC, Mr. Kowalski said, has been working with Streetworks Development since just after the storm to "actively prepare the [Lord & Taylor building] to receive classroom and office furniture, temporary partition walls, technology equipment and instructional supplies that were ordered for Hillcrest Academy and Lamberts Mill Academy."
Mr. Kowalski was involved in a car accident over the weekend of November 20 and currently is listed in critical condition, according to a letter on the commission's website. Carrie Datillo, who until recently served as the district's director of curriculum and instruction, has been appointed by the commission to take over as acting superintendent in Mr. Kowalski's absence.
Ms. Datillo said she would prefer not to comment on the developing facilities arrangements until plans have been finalized.
The district has not yet released a start date for students, but, Mayor Brindle said, "things are moving in the right direction."
"This was not a simple project," said Mayor Brindle, noting that "a lot of folks jumped through a lot of hoops and we were able to make it happen."
The Lord & Taylor building has been granted temporary state approval to serve in an educational capacity. The district currently is in the process of completing the final health, safety and fire inspections that will be needed to move the project forward.
Although the temporary relocation of the two schools may provide a welcome return to in-person instruction for the remainder of the academic year, the district still has a ways to go before its students can return to their usual building on Lamberts Mill Road.
"The building was inundated by flash flooding of the Rahway River during the intense tropical storm that impacted our region," said Mr. Kowalski in the October letter. "We have since learned that over three feet of debris-filled water rapidly surged through the 60,000-foot facility, causing extensive damage to our classrooms and offices, technology infrastructure and instructional supplies and materials."
A third UCESC program impacted by the flood, Westlake School, was temporarily relocated to the former Holy Spirit School in Union Township in September.