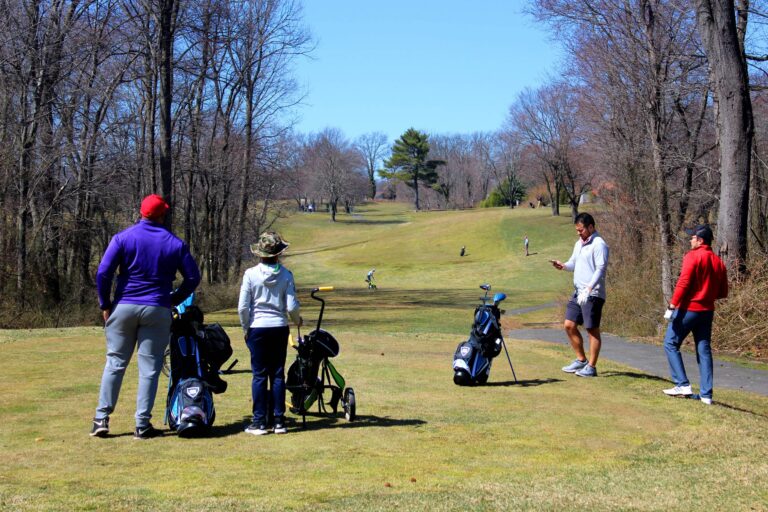 Council Approves Name Change For Shady Rest Country Club
SCOTCH PLAINS – The township council on Monday night formally approved a resolution changing the name of the Scotch Hills Country Club to Shady Rest Country Club.
The nine-hole facility on Jerusalem Road was founded 100 years ago as the first African-American-owned country club in the United States, and was privately operated until 1964, when the township took control of the golf course and changed the name from Shady Rest to Scotch Hills. In September, Mayor Joshua Losardo called for renaming the facility, describing it then as "a national treasure and a source of huge pride" to the African-American community locally and nationwide.
At Monday's special meeting, convened primarily to vote on the name change, the mayor called the facility "a jewel in our town" and said he "could not be more pleased" by the new name.
Councilman Roshan White read the resolution decreeing the name change, which included references to its affiliation with John Shippen, the resident golf pro at the Shady Rest Country Club in the early 20th century and the first American-born golfer to play in the U.S. Open, as well as its role in the local African-American community. A number of popular African-American entertainers performed at Shady Rest during its heyday, among them Duke Ellington, Cab Calloway and Count Basie. The mayor pointed out that Shady Rest in the 1930s and 1940s was included in the "Negro Motorist Green Book," a guidebook for African-American travelers that listed destinations that were safe for them during a time of racial segregation and discrimination.
Last week, the township recreation commission formally backed the name change, and on Monday the mayor thanked the commission as well as the Preserve Shady Rest Committee for its efforts in getting the name change completed. Commission Vice Chairman Thomas Donatelli said on Monday that he had spoken to representatives from the New Jersey State Golf Association about the name change and that they were "very in favor of this."