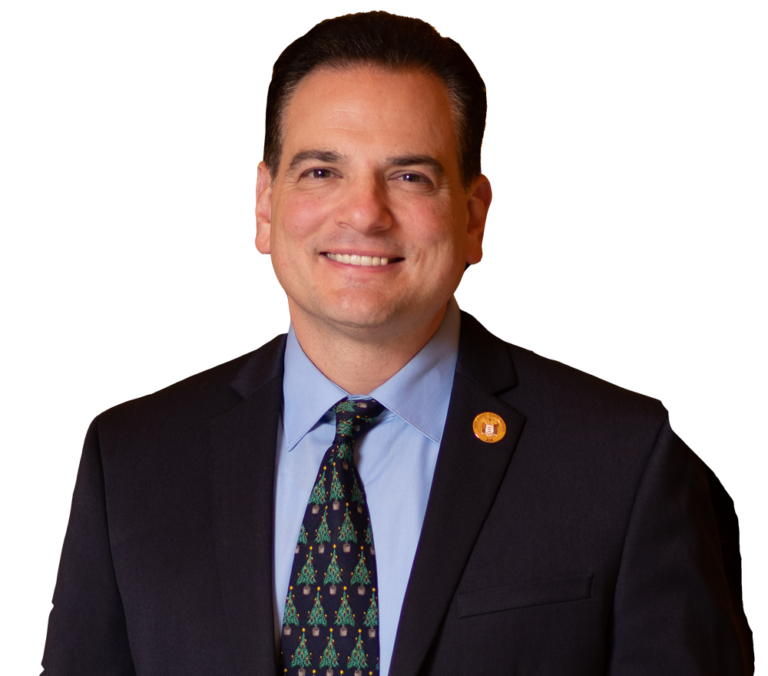 Trenton Rocked By Republican Wins; Nick Scutari Named Senate President
TRENTON — Although Democrats were ultimately able to maintain control of the New Jersey Legislature following this year's tumultuous election, the party's grip on the Garden State appears to be loosening for the first time in decades.
On Wednesday, long-time Senate President Stephen Sweeney, D-Gloucester, conceded his wholly-unexpected loss to Republican political newcomer Edward Durr after a six-day waiting period.
"The results of the election are in; all votes have been fairly counted; and I, of course, accept the results," said Sen. Sweeney, speaking during a press conference held in Trenton more than a week after the polls had closed.
Sen. Sweeney's loss represents the end of a record-breaking 20-year run in the Senate and a 12-year stint as the chamber's president.
Mr. Durr, a 58-year-old commercial truck driver from Logan Township in Gloucester County, managed to unseat Sen. Sweeney by a margin of about 2,000 votes in the state's Third Legislative District.
The historic upset, said Mr. Durr, came as an unexpected surprise to everyone, including himself.
"I feel like I'm about to throw up," said Mr. Durr, speaking from the Gloucester GOP headquarters on Wednesday. "This is all new to me. It's all overwhelming, but I am very happy that the voters selected me. I'm going to earn that vote and I'm going to prove them right."
Although Mr. Durr may have successfully ousted one of the state's most powerful career politicians, he will not automatically assume Mr. Sweeney's long-held position as senate president.
That honor went instead to Union County's own Senator Nicholas Scutari, a Democrat who has represented the 22nd District since 2004. Sen. Scutari was elected to the venerable position during a closed-session vote held at the statehouse on Friday.
Sen. Scutari will be the first Senate President from Union County since Republican Donald DiFrancesco left office in 2002.
"Being chosen by this august group is truly a humbling experience," Sen. Scutari said on Friday. "That a poor kid from Linden who was raised by a single mom could one day be selected to be Senate President-elect is really just awe-inspiring."
Sen. Scutari also named several of his Democratic colleagues to his leadership team. Sen. Teresa Ruiz, D-Essex, was chosen to become Senate Majority Leader and Sen. Sandra Cunningham, D-Hudson, was selected to fill the position of Senate President Pro Tempore.
Sen. Scutari won the vote 21 to 0 with one abstention, which came from State Sen. Nia Gill, D-Essex, who said she planned to challenge Sen. Scutari when the Legislature reorganizes in January.
State Sen. Brian P. Stack (D-Union City), meanwhile, is slated to replace Sen. Scutari as Senate Judiciary Committee chairman.
Democrats saw other major shakeups within the body of the legislature when Assembly Republican Minority Leader Jon Bramnick (R-Westfield), who has served as a member of the Assembly since 2003, took down Democratic challenger and Roselle Park Mayor Joseph Signorello III to secure another coveted seat in the state senate.
Assemblyman John DiMaio (R-Hackettstown) was elected as the new minority leader after defeating projected favorite Assemblywoman Nancy Muñoz (R-Summit) in a legislative leadership election held in Trenton shortly after the election.
Mr. DiMaio won with 19 votes to Mrs. Muñoz's 15, a potential reflection of the surging sense of conservative values that Sen. Sweeney dubbed "the red wave."
Assemblyman Ned Thomson (R-Wall) will serve as the Republican Conference Leader and Assemblyman Antwan McClellan (R-Ocean City), was chosen for the position of minority whip.
Mrs. Muñoz, meanwhile, will join the Assembly Republican leadership team as deputy minority leader. She plans to launch a Republican women's caucus at the start of the next legislative session.