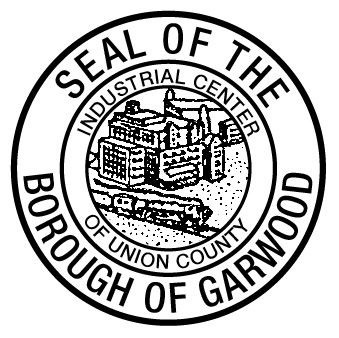 Garwood GOP Candidates Hand Dems Surprising Loss
GARWOOD — On Election Night, Republicans Kimberly Salmon and Heather Loffredo were elected to the two council seats that will be vacant at the end of the year. Their victory marks the first time that Republicans have won a seat since 2017 and the first time that they have captured multiple seats since 2015.
The two seats will be left vacant in December when the terms of current Councilmen Sean Benoit and Michael Ince, both Democrats, will expire. Clarissa Nolde and Jeff Jotz ran together on the Democratic ticket, while Ms. Salmon and Ms. Loffredo ran together on the Republican ticket.
The Republican duo ran under a motto of transparency, stating on their shared Facebook page that they would "fight for a more transparent, open and responsive local government…and ensure [the] requests for information are no longer denied."
The Democrats ran on balanced funding for all public services in the borough, tax stabilization, pedestrian safety and improvements to quality of life, according to their website. They were endorsed by Mayor Sara Todisco as well as current council members Jen Blumenstock, Marc Lazarow and Vincent Kearney.
On Tuesday, the votes were counted and the result was closer than the previous two council races. The Democrats earned 1,476 total votes to the Republicans' 1,754 total votes. Ms. Nolde and Mr. Jotz garnered 739 and 737 votes, respectively, while Ms. Salmon and Ms. Loffredo received 880 and 874 votes, respectively.
The results came as a surprise, as Democrats have won council seats as well as the mayoral race comfortably in the past four years, with Councilman Kearney and Councilman Russell Graham winning in 2020 by more than 600 total votes and Council President Blumenstock and Councilman Lazarow winning in 2019 by over 500 total votes. This loss marks the first time in four years that Democrats have lost a seat on the council.
Ms. Nolde spoke to some Garwood residents gathered at The Station after learning the result of the election. "I want to thank everyone…This has been such an amazing journey and just getting to know everybody…has really been just wonderful," she said. She also said that the future of Garwood is still in good hands with the majority Democratic council.
Council President Blumenstock commended Ms. Nolde and Mr. Jotz on their campaign. "You ran it with the utmost dignity and you stayed true to yourself…and that's the important part," she said. "There's a lot of other factors at play, there's a lot of national factors at play beyond our control."
Ms. Salmon and Ms. Loffredo reacted to the election results on their official Facebook page. "Thank you to each and everyone (sic) of our supporters, the residents and most importantly our families during a long hard-fought campaign…" they said in a joint statement. "The numbers are not yet official but we are very optimistic."