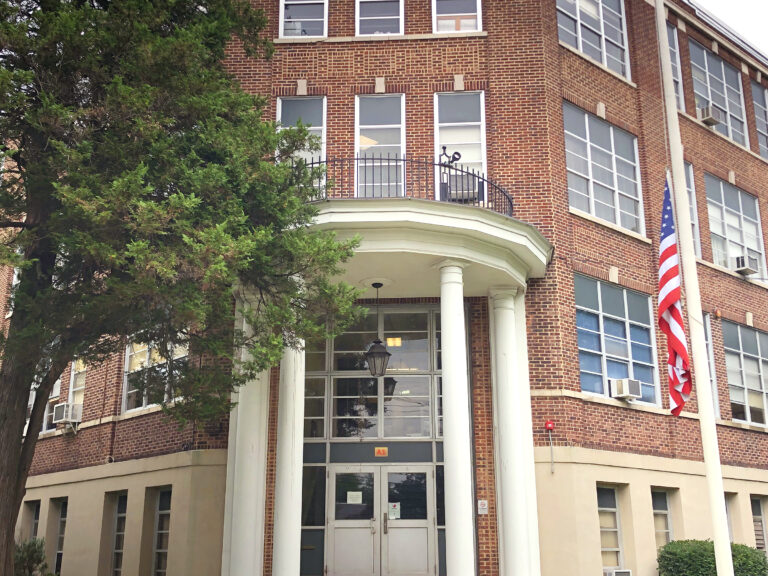 Westfield BOE Candidates Focus On Fields, Kindergarten
WESTFIELD — The Westfield Board of Education candidates faced off in a forum last Wednesday evening. Three seats are up for election this November and there are seven candidates: Emily Barker, Robert Benacchio, Kent Diamond, Robert Garrison (incumbent), Ilya Eric Kolchinsky, Kristen T. Sonnek-Schmelz and Mary Wickens. Each seat is for a three-year term.
Moderated by Lisa Winkler from the League of Women Voters and sponsored by the Parent Teacher Council (PTC), the forum gave each candidate two minutes for an opening statement, 90 seconds to respond to community-submitted questions, and two minutes for a closing statement. No rebuttals were allowed.
Candidates were asked their views on the district's biggest challenges, among them the Edison Field Project, capital improvements to district facilities, full-day kindergarten, and how racial issues are discussed within the Diversity, Equity and Inclusion (DEI) curriculum.
Ms. Barker, a working mother of two boys in the district, said pandemic learning loss, inclusive discussions of diversity, student mental health and athletic fields are the district's biggest challenges. She supports full day kindergarten and wants to see well-maintained athletic fields spaced around town, rather than all in one place. She also said that "proper research" into added traffic surrounding the proposed Edison Fields Project is necessary and that lights in a residential neighborhood are not appropriate.
Helping students combat pandemic learning loss is the first challenge the board faces. Mr. Benacchio also said the state of the athletic fields and providing services to special-needs students should be top priorities for the board. As for capital improvements, he would focus on technology and improving the buildings. His experience in real estate can help with issues such as the athletic fields and facilities, he said. Mr. Benacchio believes the Edison Field Project "is a nonstarter" because turf and lights do not make sense.
Mr. Diamond said his previous experience as a board member would be beneficial as he would have a smaller learning curve if elected. He said the biggest challenges facing the district are the health and safety of students, the upkeep of the buildings, fields and DEI. Students should be taught about history, he said, and "to understand multiple perspectives." Mr. Diamond said he supports full day kindergarten and that the board had an outline for a plan that was delayed due to Covid.
Mr. Garrison said addressing any student learning gaps with "targeted support" and the conditions of the buildings are among the biggest challenges for the district. Mr. Garrison said the board had done a population study and a timeline for possible full-day kindergarten implementation before Covid. As for the Edison Fields Project, Mr. Garrison said the changes in the plans were made as a result of community input and it is "imperative" to wait for completed studies before making any decisions.
Mr. Kolchinsky said his top priority would be to get rid of masks "as soon as practicable" so that children can return to a "normal daily life." He also would focus on ensuring the DEI curriculum does not violate Title VI of the Civil Rights Act for creating a "hostile learning environment." Mr. Kolchinsky said his work experience could help the district lower its bond debt interest rate and the extra funds could be used for field improvements or to help fund full-day kindergarten.
As a Westfield High School graduate, former district educator and current parent, Ms. Sonnek-Schmelz believes she can bring a unique perspective to the board. Student social and emotional well-being will be a top priority for Ms. Sonnek-Schmelz. Full-day kindergarten also is a priority, she said, because "half day is not servicing our students to the best of our ability." For the fields, she would look into collaborating with the town on a field-maintenance program and partnering with Rutgers' Horticulture and Turf Management department.
Ms. Wickens was a special-education teacher in Westfield before becoming a Learning Disabilities Teacher Consultant in Piscataway. If elected her top priorities are advocating for an inclusive environment, social and emotional well-being, athletic fields and full-day kindergarten. As a local softball coach, she recognizes the need for more fields, but believes the Edison Fields Project "is an accident waiting to happen." She wants to be an advocate for students and teachers and believes she can help build back trust between the board and the community.