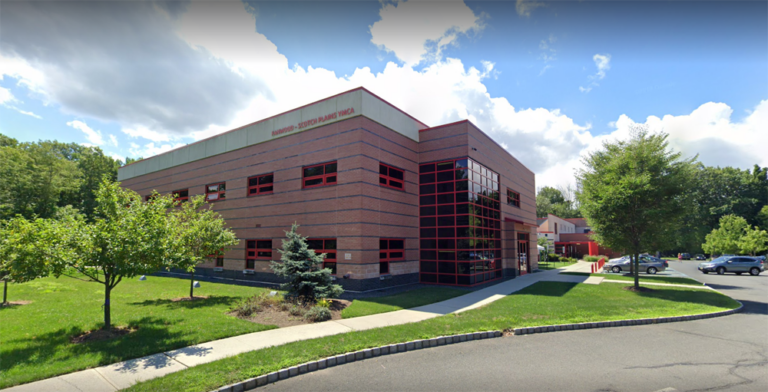 F-SP YMCA Seeks to Expand, Add Summer Camp Facility
SCOTCH PLAINS — The zoning board of adjustment will continue a hearing next month on an application by the Fanwood-Scotch Plains YMCA to construct an addition to its Martine Avenue building and expand its summer camp by developing an outdoor recreational area.
The YMCA is seeking to construct 1,800 square feet of new building as part of its plan to expand activities inside the main facility and also to create an expanded main entrance. Two adjacent residential lots owned by the YMCA, at 1370 and 1380 Martine Avenue, will be combined into the YMCA's lot. The existing dwellings on those two lots will be razed and replaced with an expanded summer camp and outdoor recreational area that will include a covered pavilion for campers, a walking trail, three playgrounds, a playing field and a basketball court.
Due to the late hour at the board's October 7 meeting, YMCA Chief Executive Officer Kim Decker was the only person to testify about the application, which was continued until the board's Thursday, November 4 meeting, when more details about the proposed expansion will be discussed.
In other business, the board approved an application by Jennifer Phillips to construct a two-story addition to her family's home at 418 Warren Street that will consist of a grade-level garage, three bedrooms and two baths on the second floor and a one-story bathroom addition. The board also is expected to continue a hearing next month on an application to build a 3,562-square-foot, two-story, two-family house at a location described in the application as 1513 Gables Street, which, according to renderings shown last month, is an unimproved street situated off Terrill Road between Front Street and the Watchung border and adjacent to the PSE&G right-of-way.
The hearing in early September ended abruptly when questions arose about the status of the street itself and whether it was recognized by the township. Several board members at the time noted that they had entered Gables Street into their smartphone in order to visit the site and that it had not appeared on any maps.
The applicant's attorney is researching the street's status, and the board's attorney said last month that the township council may have to weigh in on the street's status.