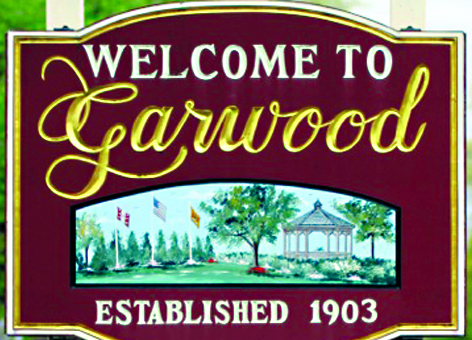 Garwood Board Holds Special Meeting on Housing Development
GARWOOD — The Garwood Planning Board held a special meeting on Wednesday to hear the application regarding 423-453 South Ave. and 424-440 Willow Ave. The application would allow for the building of ground-floor units facing South Avenue and altering the unit mix.
The meeting on this case was a continuation of the hearing that was held a month and a half prior.
The unit mix that is being proposed would change the units to four studios, 28 one-bedroom units, 33 two-bedroom units and eight three-bedroom units. This would be an increase of nine two-bedroom units and a decrease of four studios and four one-bedroom units. This also would include a proposed increase of 12 parking spaces.
The planning board had several questions about the proposed bedrooms and the area surrounding the building itself, including making sure parking spaces were reserved for residents' use only and that pedestrian beacons would be installed for the crosswalks in front of the building. Board members also asked about trash container allocation and disposal.
The applicants also talked about incorporating office spaces into the apartments. After clarification, it was made clear that each apartment had the described number of bedrooms and does not include a den or similar room that could be converted into a bedroom. A one-bedroom apartment can only have one room in which the resident can sleep; a two-bedroom apartment has two such rooms. A couple or a single resident can rent a two-bedroom apartment if they choose and convert the second bedroom into an office space.
Twenty-six parking spots will be available outside of residential parking. These spaces can be used by visitors and for deliveries and other such purposes. In response to a question from Mayor Sara Todisco, the applicants assured her that spots for electric vehicles would be something they would be willing to implement in the current plans, as there presently is only one space planned.
After the planning board expressed some concern over the number of parking spaces, the applicants said that they "don't want to have too few, because that's a nightmare for our operator, but we also don't want to have too many. We certainly want to respect our commitment to the borough." The board does not want to run the risk of encouraging too many people to drive.
Chairman Steve Greet addressed the applicants after their presentation to give his view on the updated plans. "We did have a prior agreement with you that (there would be) x number of bedrooms and now you're looking to increase that number. So I think, by all justification, I think we have the ability and the protocol to be able to say we don't think that's appropriate," said Chairman Greet, in regards to changing the unit mix of the building.
He also acknowledged the idea that the applicants had brought up of incorporating a work space in the apartments, especially with more people working from home. "People can understand why you would want to have…a workspace. Because people are working from home nowadays," said Chairman Greet. "So to have a den or have an 'office' that could technically be used for a sleepover for someone or temporary bedroom, that might be appropriate. I'm not so sure on making it a permanent two-bedroom status is necessarily good or something we agreed upon on our original agreement with you."