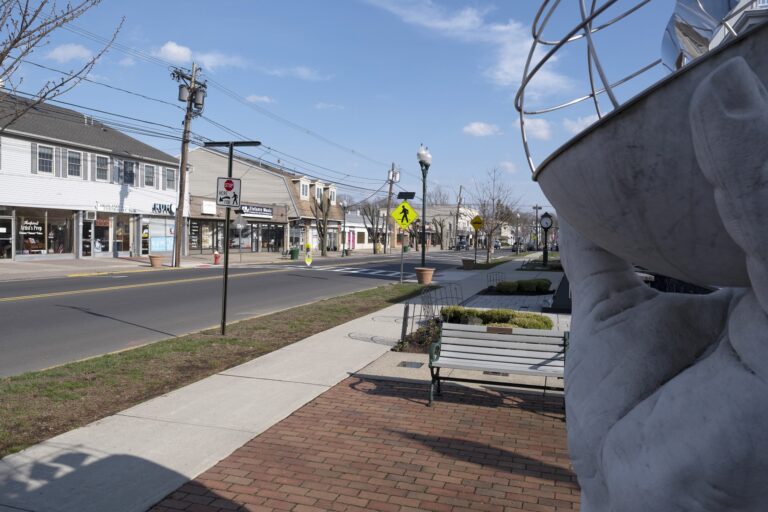 Redevelopment Plans Set For Unveiling Next Month
SCOTCH PLAINS — Mayor Joshua Losardo said the downtown redevelopment committee is expecting to unveil its plans for the first phase of redevelopment next month.
Public unveiling of the plans has been delayed for several months while the committee first attempted to negotiate the final details with its selected redeveloper and then, in early June, after the township ended its relationship with the redeveloper due to what the mayor said last month were competing visions over the way the redevelopment process would proceed.
Since then, the committee has worked on finalizing its own plans for redeveloping four public parcels in the central business district. After those plans are made public and then approved by the committee and the township council, the township will seek out redevelopers who can meet the township's plans and goals.
The redevelopment efforts will be centered on the township-owned properties where the municipal building, the firehouse and the library are located as well as the parking lots adjacent to the municipal building and library, behind the stores that front Park Avenue and the parking lot behind the row of businesses on East Second Street adjacent to the CVS pharmacy.
The police, fire department and rescue squad headquarters are slated to be relocated to new facilities outside of the downtown, very likely on Plainfield Avenue across from the public works department. A new library will be built in the same area as the present location on Bartle Avenue and will include space for township government offices.
Redevelopment of these properties is expected to result in about 48,000 square feet of new retail and office space, more than 1,400 new parking spots and 177 new housing units, 35 of which will be set aside as affordable-housing units.