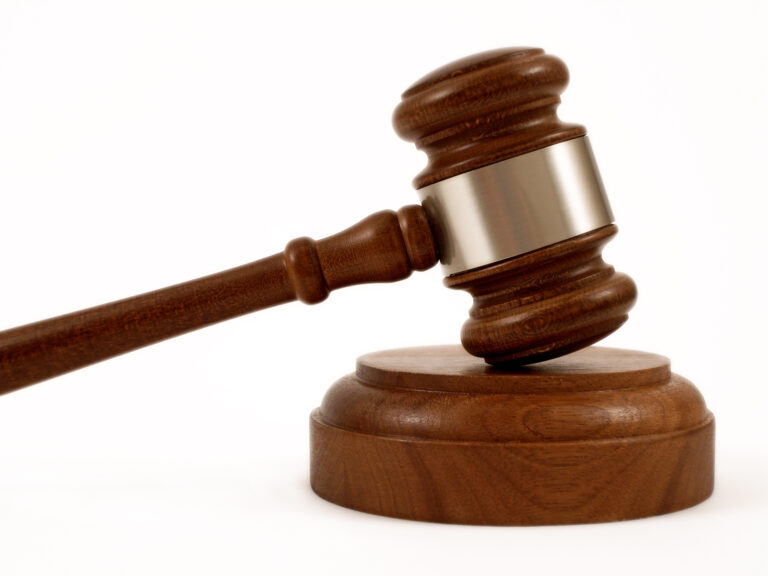 Judge William Daniel Named As New Union Co. Prosecutor
COUNTY — The county will have its first sitting prosecutor in years, after Judge William Daniel was appointed by Governor Phil Murphy to fill the Union County Prosecutor's position, replacing Acting Prosecutor Lyndsay Ruotolo, who will become the next director of the Division of Criminal Justice (DCJ), effective next month.
Official action was taken by the New Jersey Senate's Judiciary Committee on June 16, when Judge Daniel's appointment was confirmed by a unanimous committee vote. As county prosecutor, he will act as the chief law enforcement officer and leader of the Prosecutor's Office, the county's largest law office.
Judge Daniel has served as a New Jersey Superior Court Judge since 2005. Prior to becoming a Superior Court Justice, Judge Daniel served his hometown of Linden as municipal judge, and before that, as municipal prosecutor and assistant municipal prosecutor.
According to the Union County Prosecutor's website, Judge Daniel will oversee hundreds of assistant prosecutors, investigators, forensic scientists, forensic nurses, police training experts, victim-witness advocates and civilian team members.
"I'm truly humbled by Governor Murphy's nomination to the position of Union County Prosecutor. Thank you, Governor Murphy, for this opportunity," remarked Judge Daniel during the State Senate Judiciary Hearing on June. 16.
"I've been fortunate enough to serve the citizens of my community, the County of Union, the State of New Jersey and America for about 45 years now, in various areas of our justice system, whether it be as a law enforcement officer, a prosecutor, or a judge," he said.
"And looking back on it, as a criminal defense attorney, too, when I was in private practice," noted Judge Daniel. "I have been on every side of the bench, so to speak, and on the bench."
During his remarks, prior to the committee's vote on June 16, Judge Daniel emphasized the importance of the "simple bedrock principles" that have guided the different stages of his career. One such principle has been ensuring he treated those he came into contact with in the same manner he would want to be treated, if he were in their position.
The second, "equally important bedrock [principle]," according to Judge Daniel, is preparation. "I've been prepared throughout my career in public service, to meet the demands of the privilege of being a public servant," he said.
Judge Daniel characterized his nomination as the incoming Union County prosecutor as occurring during "a critical time during our state's and nation's history." He expressed confidence throughout his remarks, drawing on the support of the communities he has served, and also his family and friends.
"I know I can meet the challenges of this crucial position and bring about a greater dialogue, positive interaction and better understanding of all facets of our criminal justice system, including our law enforcement and prosecution systems," Judge Daniel remarked.
Chairman of the Senate Judiciary Committee, Democratic Senator Nicholas P. Scutari, reacted to the appointment, speaking with The Westfield Leader and The Scotch Plains-Fanwood Times last Friday.
"I'm really happy with the appointment," said Senator Scutari, who also is the Majority Whip with an office based out of Linden. "There's no one more qualified to become the next Union County Prosecutor."