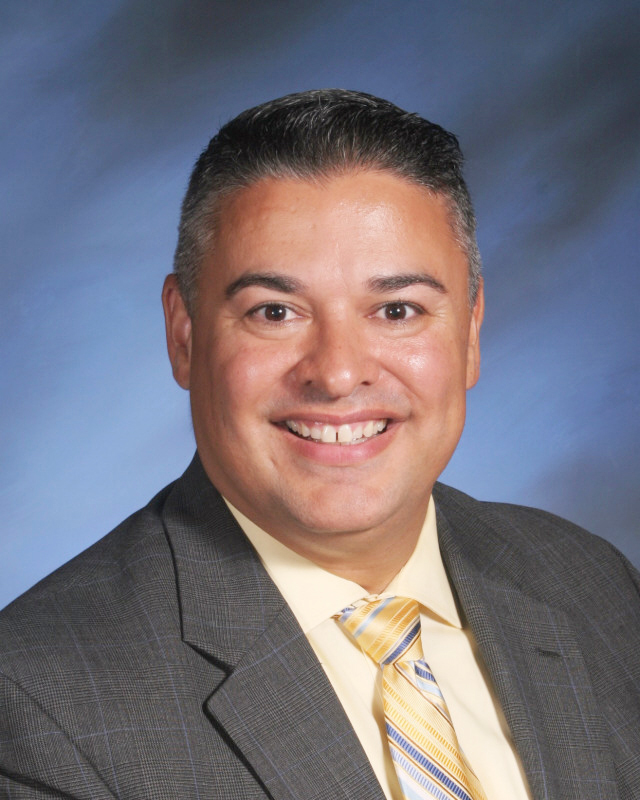 Westfield BOE Appoints New Supt.; Honors Philhower Winner
WESTFIELD — Raymond A. Gonzalez, Ed.D., was named the new superintendent of Westfield Public Schools at the virtual Westfield Board of Education (BOE) meeting on Tuesday. Dr. Gonzalez will begin his new position effective Sunday, August 1, replacing Margaret Dolan, Ed.D., following her retirement this summer. Dr. Gonzalez will be paid an annual salary of $231,540.
"I've really come to appreciate that the Westfield community is truly a place that values and supports education," Dr. Gonzalez said. He said he is thrilled and honored to be named the next superintendent of Westfield.
Currently the superintendent of the Westwood Regional school district, which is comprised of the Borough of Westwood and Washington Township in Bergen County, Dr. Gonzalez has spent 23 years in education. He started as a Bilingual Education/English as a Second Language (ESL) teacher in Paterson, before becoming an elementary-school principal (Westwood), assistant superintendent (Paterson) and superintendent (Hackensack, then Westwood).
Dr. Gonzalez graduated cum laude from Princeton University in 1996 with a Bachelor of Arts degree in Sociology. He earned a Master of Arts in Urban Education from New Jersey City University in 2002, and a Master of Arts in Educational Administration and Supervision in 2005 from Rutgers University, where he also earned his Doctor of Education (Ed.D.) in Educational Administration and Supervision in 2012.
Board member Michael Bielen said the board underwent an "extremely thorough search process" and that Dr. Gonzalez "stood out as the best fit for our district."
The board honored one of Westfield's longtime educators at the meeting. Nancy Rygiel, an Achieve math teacher at Franklin Elementary School and Achieve language arts teacher at McKinley Elementary School, was recognized as the 2021 Rotary Club of Westfield Philhower Fellowship Award winner. Ms. Rygiel teaches basic skills to students who need extra support and is the Instructional Technology Support teacher at Franklin.
In a video tribute, Franklin School Principal Paul Duncan, Ed.D., said, "Nancy is so deserving of this award. She has so much passion and brings a love of math to what she does. Her kids know she believes in them and she is a constant advocate for them." Ms. Rygiel is the driving force behind Math Night, which was virtual this year, and Pi Day projects. Colleagues remarked on Ms. Rygiel's positive attitude, dedication to students and teachers, and fun approach to learning. McKinley Principal Marc Buinno, Ed.D., remarked on Ms. Rygiel's "growth mindset" and "awesome sense of humor."
"I am deeply humbled and extremely honored to receive this award," said Ms. Rygiel, who described her role as a basic skills teacher as one where she gets to provide students with "extra," from extra instruction to an "extra confidence boost."
Teaching, especially this past year, was a true team effort, she said, noting her colleagues' abilities to adapt and innovate. "I share this award with members of our community," she said. Ms. Rygiel also recognized school administrators, custodians, nurses, secretaries, guidance counselors, parents, and especially the students for all of their hard work and efforts during a difficult year.
Starting Monday, May 17, elementary students will be able to attend school in person for more time each day. Superintendent Dolan said there are no plans to move the middle schools or high school to full-day schedules at this time. The guidance is different for older students, said Dr. Dolan, who also said there are space limitations for grades 6 to 12.
Westfield middle schools have 85 percent of their population who have chosen hybrid learning, while the high school has 60 percent. Therefore, there are too many students to distance safely during lunch, said Dr. Dolan, who referenced the six-foot social-distancing lunch guidelines. When parents questioned how other districts are able to return middle- and high-school students to full-time learning, Dr. Dolan said those districts have a lower percentage of in-person students, which allows for proper social distancing.