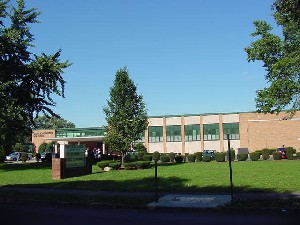 SP-F Elementary Students To Get Full-Day Return
SCOTCH PLAINS — At last Thursday's board of education meeting, Superintendent Joan Mast, Ed.D., thanked staff for their efforts to reopen the district's five elementary schools for five full days on Monday, May 17. In an April 28 letter to the community, Dr. Mast wrote that the Covid-19 activity level must be in a yellow or moderate zone and the numbers must be trending "in a favorable direction." The letter also said each principal will communicate with their respective school community on details regarding lunch.
Middle-school students, including the fifth graders, will remain with current schedules "due to scheduling considerations, larger overall school population, and capacity restrictions during lunch," the letter said. Dr. Mast also wrote that there would be no changes to the high-school schedule before the end of the school year.
At the meeting, Dr. Mast stated that planning is underway for a full return in September. The district is still awaiting guidelines from the state for a September reopening, she said. One of these guidelines involves the possibility of remote learning in September. If there is a need for remote learning in the fall, there will be dedicated virtual classroom teachers, Dr. Mast said, rather than the hybrid model (educators teaching in-person and virtual students simultaneously) from this year.
The board adopted the 2021-2022 budget at the meeting. The total budget is approximately $106.7 million, with $96.6 million being raised via the local tax levy. As previously reported in The Scotch Plains-Fanwood Times, the average house in Scotch Plains should expect a 1.92-percent increase in taxes (approximately $14.45 per month), while the average house in Fanwood should expect a 4.89-percent increase (approximately $31.41 per month). At the March 11 meeting, Business Administrator Deborah Saridaki explained that over the course of the last nine years, the average tax levy increase for both municipalities differs by about $10.
The board also approved $70,590 in athletic bids for the 2021-2022 school year. Winning Teams by Nissel, LLC, Stan's Sports Center, and R&R Trophy and Sporting Goods Co. are some of the vendors.
The annual end-of-the-year eighth-grade field trip to Frogbridge Day Camp will return this year. Board Vice President Evan Murray said he was glad this tradition is back, as it will give the students "sense of normalcy, reality, and being together."
The board additionally approved multiple entries for this year's Creative Summer Workshops, including Digital Video Production, Getting Ready to Read, Intro to Drawing, Jewelry Making, Screenwriting, and Lego Land. Many other workshops for students of all ages will be offered.