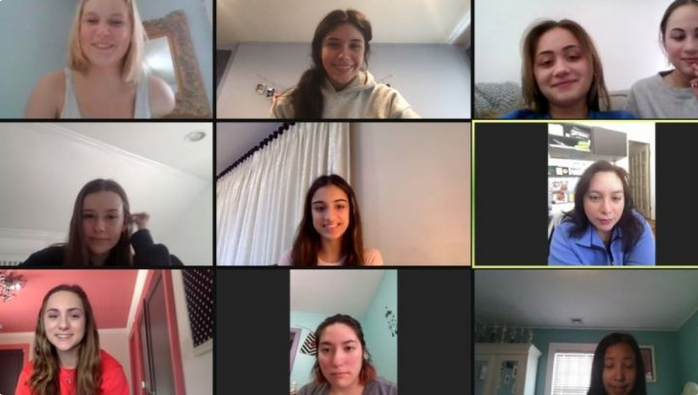 Volunteer Organizations Help Expand Vaccine Outreach
WESTFIELD — While some residents worked independently to secure Covid-19 vaccine appointments for seniors and other vulnerable groups, some used their networks to expand their reach.
Gen2Gen Helpers started in mid-February, co-founder Michelle Cisneros said, after Ms. Cisneros and her niece, Taylor Addis, realized how difficult the process of signing up family members was.
Ms. Addis said they made a Google Form and posted it to social media and, like other volunteers said, it quickly garnered local attention. After a local newspaper wrote a story on them, they received "hundreds of requests," Ms. Cisneros said. The two reached out to family friends and Ms. Addis' friends and classmates to help make appointments.
Ms. Addis said the group has approximately 100 volunteers — some more active than others — and Ms. Cisneros said the group has booked over 2,000 appointments across the state.
Volunteers use the same Twitter and Facebook pages to find appointments, but the organization also has assisted with setting up transportation for seniors in Union County. Ms. Cisneros said volunteers drove seniors to appointments and the Westfield Police Department also has assisted residents who cannot make it to their appointments alone.
Mayor Shelley Brindle thanked Gen2Gen at the April 5 town council meeting, acknowledging its role in getting many residents vaccinated. Ms. Cisneros said Union County reached out to the organization when it had its pop-up clinic at town hall on March 26. Ms. Cisneros said the county had received 200 Johnson & Johnson vaccines and needed names of residents who wanted to be vaccinated. Ms. Cisneros said she had 30 people on her list who only wanted the Johnson & Johnson vaccine and was able to send them over to the clinic.
Gabby Palermo, one of Gen2Gen's volunteers and a student at Scotch Plains-Fanwood High School, said that while making appointments is fun and satisfying, she enjoys it when she can speak with a senior over the phone. She said the seniors tend to be thankful when she does get to speak with them. Ms. Palermo said she hopes to work in the medical field when she is older as a cardiovascular surgeon.
Another volunteer, Aden Brooks of Westfield High School, said the stress of booking appointments is worth it because she is potentially "saving people's lives." Working as a volunteer, she said she has noticed and appreciated that "people are so willing to help others before themselves," sharing information and booking appointments ahead of ones for themselves.
"It makes me feel so happy that after this hard time that the world went through that there are still people who are trying to make a difference," Ms. Brooks said.
Amy Heller, founder of W Girls Inc. and a Clark native, said her volunteer group pivoted to help book appointments approximately seven weeks ago. W Girls is a volunteer organization in six different cities in the country, made up of professional women who wish to serve underserved women and girls.
The group has scheduled appointments for residents age 55 and older, residents with disabilities, first responders, teachers and other qualified populations. Ms. Heller said the technological element has been difficult for some and the volunteers have been able to learn the tricks of the trade through practice and sharing resources.
She said that working as an organization allows volunteers to streamline the process, cut down on double-booking and provide greater outreach. "We did it because it streamlines things tremendously," she said. "We have scripts, resources for the volunteers — you have support."
W Girls has partnerships with sites to block out appointments and has forms in Spanish, Chinese and Korean, among others. Ms. Heller said being an organization has allowed W Girls to provide dedicated outreach to communities that face language and economic barriers to getting vaccines.
Ms. Heller said residents can see the eligibility requirements at wgirls.org/requestforhelp.
Ms. Addis said Gen2Gen is receiving fewer requests these days. "We kind of have room to breath," she said. In the future, she said, she hopes to use Gen2Gen in other situations where generational groups can help each other. "Everyone is part of our community," Ms. Addis said. "Look after your neighbors."