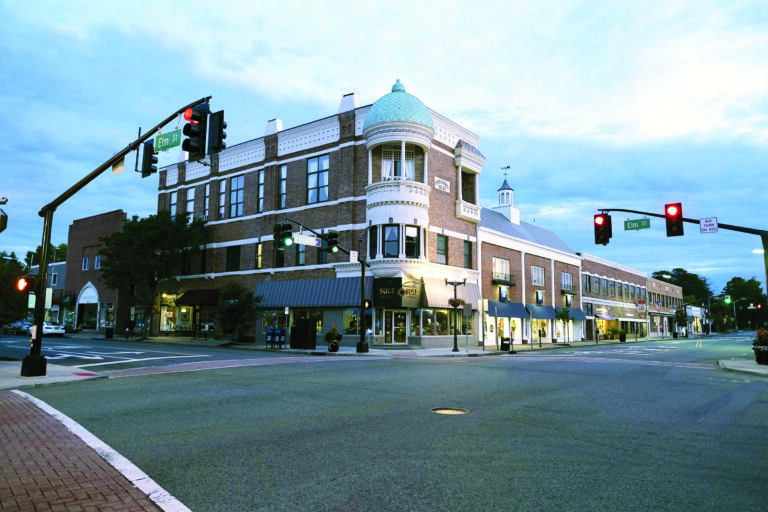 Town Reaches Contract Agreement With PBA
WESTFIELD — Mayor Shelley Brindle announced at Tuesday's town council meeting that the Policemen's Benevolent Association and the Town of Westfield have reached a contract agreement. The council approved on first reading General Ordinance No. 2213 to change the salaries of certain police and fire department employees.
"We have one of the premier police departments in the state, and it's only getting better and better," Mayor Brindle said. "(I'm) thrilled to have this contract signed."
Town Administrator Jim Gildea said it was a "voluntary settlement, which is always preferable," for five years, starting retroactively with 2019. Now, Mr. Gildea said, all six collective bargaining units the town works with are working under contracts.
Mayor Brindle also read a proclamation declaring April as Parkinson's Awareness Month. She additionally honored the organization Gen2Gen, a volunteer group made up of adults and local high-school students that has booked more than 2,000 vaccine appointments, mainly for senior citizens. (Read more about Gen2Gen at www.goleader.com)
The council approved four ordinances on second reading. General Ordinance No. 2210 establishes a cap bank for the calendar year 2021. "The final appropriations of the Town of Westfield shall be increased by 3.5 percent, amounting to $1,219,765.86," the ordinance reads.
Special Ordinance No. 2221 appropriates $2,650,000 for various town needs, such as road resurfacing, new equipment for the fire and police stations, the public works department and parks, and improvements to public buildings and properties.
General Ordinance No. 2211 removes failure to return overdue library materials or failure to pay library fines from the town's lists of municipal offenses, among others.
The last ordinance to receive approval on second reading was General Ordinance No. 2212, which requires the licensing and registration of landscapers who work within the town. Town Attorney Tom Jardim clarified that anyone with a commercial license plate will need to register, as opposed to children or friends who mow lawns in town. The ordinance, he said, is intended to expedite communication between the town and landscapers about new rules and regulations or about resident complaints.
Mayor Brindle also announced the members of the newly-reinstated bike council board. Lisa Braddock, Angela Knowles, Zachary Rafael, Anthony Utitus, Jenn Moshier and Julie Baumann were named to the board along with Zoë McKelvey as the Green Team liaison and Councilman Scott Katz as the council liaison.
Councilman Michael Dardia, who helped lead the board's revitalization, thanked all the applicants and said he looks forward to the board's efforts to develop infrastructure, specifically for bicycling and to promote safe biking and to drive innovation.
The council approved a resolution to award a contract for professional environmental engineering services. Mr. Gildea said that the resolution is the "final piece" before Town Engineer Kris McAloon retires and that it is an environmental remediation for additional groundwater evaluation for Lot 1. The contract was awarded to Vanasse, Hangen & Brustlin, the company that did the original testing, in an amount not to exceed $11,000.
The town also won a grant to install storm windows in town hall to make the building more energy efficient. Green Team member Peter Goldberg said the storm windows better regulate the building's temperature, so the building's furnace and air conditioning systems are used less.
Mayor Brindle announced three upcoming Facebook Live conversations with various town officials. At noon today, Thursday, April 8, Mayor Brindle will speak with Police Chief Christopher Battiloro about how the department is handling the uptick in car thefts, as well as teen gatherings in Mindowaskin Park, downtown dining and parking, and the police department's recent accreditation.
On Wednesday, April 14, the town will have a Facebook Live conversation about the impact and importance of public spaces in civic life. Town Planner Don Sammet will attend along with representatives of Streetworks Development and Topology.