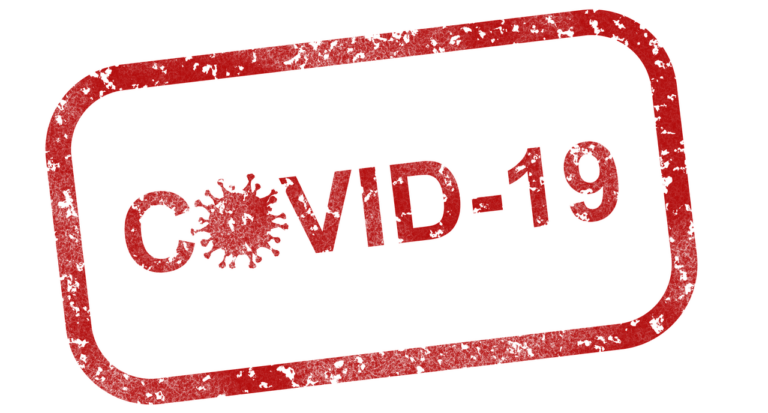 Covid Angels Swoop In to Help Obtain Vaccine Appointments
AREA — Residents from across New Jersey are rolling up their sleeves and undertaking the essential task of scheduling vaccine appointments for the state's most vulnerable populations.
Almost four months after vaccines arrived in New Jersey, eligible individuals, especially elderly residents, are struggling to use the mainly online appointment scheduling system. "Covid Angels," as social media has called them, have rallied on these residents' behalf, utilizing technology to share tips, leads and motivation.
All of the volunteers who spoke with The Scotch Plains-Fanwood Times began by signing up elderly family members and friends and expanded due to word-of-mouth. That overarching theme of these Covid Angels is that, as technology has left many older residents behind, word-of-mouth has been the great driver of both sharing volunteers and sharing tips for finding appointments.
Pamela Bookbinder Clarke of Westfield said that as the number of people requesting appointments "really ballooned," she created a Google Document with her husband, Ernie Clarke, to organize the information for the 152 appointments they have made.
Jackie Law of Scotch Plains said something similar — that she did not anticipate her post with a Google Form in a community Facebook group "took on a life of its own that I didn't expect." Ms. Law said that people are desperate, though, and filled out her form as a "Hail Mary." When she would contact people with their appointment information, they would ask, "Is this real?"
Using social media like the Facebook page "New Jersey Covid Vaccine Info," volunteers and appointment-seekers have been able to collaborate and share patterns of when appointments drop. Twitter bots, or automated Twitter accounts, tweet out drops from different sites. For example, Ms. Law said, Union County does its appointment drops mostly between 3 and 6 p.m. Ms. Bookbinder Clarke said she sees Rite Aid drop its appointments between 5 and 6 a.m. The technology that is allowing people to easily schedule appointments also is leaving others behind, Erica Stasio, a volunteer and South Plainfield resident, said.
She said that since almost all appointments are only able to be booked online, anyone who is not "tech savvy" faces the "biggest barrier."
"Unfortunately, the process can be very stressful and very overwhelming," volunteer Sofia Cabrera said. "Especially right now, in Covid, people are feeling very powerless and unmotivated."
Ms. Bookbinder Clarke said many seniors think that by signing up for the state sites, they will receive an appointment. But that is not true — "You need to hunt for an appointment," she said. She said she has been working with her synagogue, Temple Emanu-El, to find appointments for elderly congregants who need help. Some of the seniors she has helped did not even have email addresses, Ms. Bookbinder Clarke said. She said her husband and she used their own emails instead.
All the volunteers who spoke with The Times agreed that the appointments, while high in demand, are out there. Multiple volunteers said they can almost always get someone an appointment in 48 hours, many times within hours of receiving the necessary information.
"I think it's very possible to get everyone who would like to be vaccinated vaccinated by May," volunteer Sofia Cabrera said. "I go through appointments every single day. … It's humbling to see how many people are organizing themselves together to move our state forward and our individual communities forward."
Ms. Cabrera, partnered with the Fanwood-Scotch Plains Rotary Club and Housing With Hope, set up a hotline for elderly residents of Scotch Plains and Fanwood who want to make appointments for the vaccine. The hotline, which residents can call at (908) 520-6600, is open from 7 a.m. to 7 p.m. She confirmed with the Walmart in Watchung that the project will be able to schedule blocks of appointments.
The Rotary is helping by letting seniors know their appointments are made and are working on managing transportation for the appointments.
Ms. Law said that volunteering has helped her see the positive side of the community. "It is really easy to get caught up in all of the intensity of it, the politicizing of it, how polarizing everything is," she said. "People are able to mobilize in the crisis and come together for a common goal that is good for all of us."
Ms. Stasio echoed the sentiment. "People all have the same goal," she said. "It's not super often that everybody can agree on something, but it seems that within this community (everyone is) there to help one another."
Ms. Law emphasized that volunteering is "the biggest thing people can do," and that, "I don't have magic, special training; it's just something people can jump on."
And people are jumping on, Ms. Bookbinder Clarke said. She said one of the best parts of volunteering has been seeing people who she and her husband booked appointments for learn from them and in turn help book appointments for others. "That touched us," she said, because it was "almost like it was starting a chain."