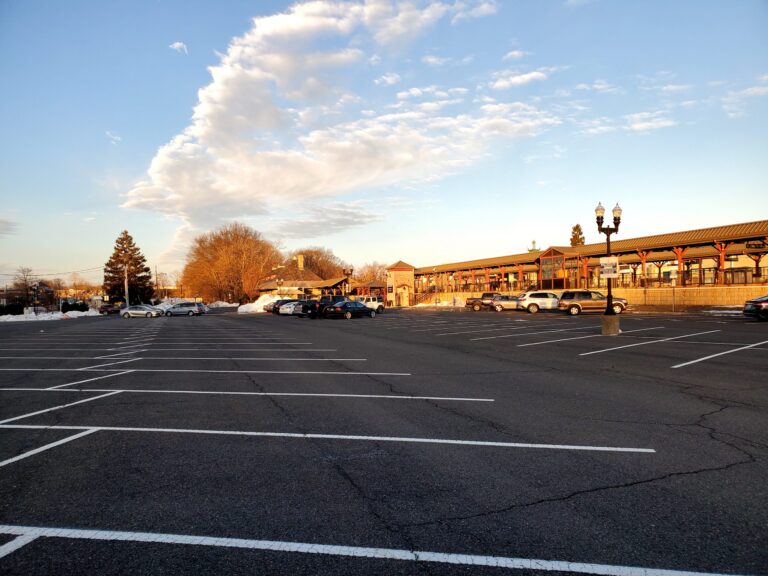 Commuter Parking Sales Lower Amid Pandemic Uncertainty
AREA — Commuter parking permit sales are down in Westfield and Cranford amid the ongoing Covid-19 pandemic, which has changed how people work, possibly permanently. According to a study done by the Pew Research Center, 71 percent of employed adults are working from home and more than half of them are open to working from home once the pandemic ends.
According to the NJ Transit website, "ridership has declined approximately 90 percent," across all its services, including trains, buses and its light rail system during the pandemic. NJ.com reported in May that the public transportation system had lost $29 million in fare revenue by April 2020.
But NJ Transit is not the only agency that profits from commuters — towns like Westfield, Cranford and Fanwood use commuter permits as revenue to fuel their budgets.
Westfield Town Administrator Jim Gildea said via email that, in a normal year, commuter permits make up approximately $600,000 of the $1,700,000 parking revenue. These permit fees are collected in the beginning of the year, so the pandemic did not affect 2020's permit revenue.
This year, the time frame to apply for a Westfield commuter parking permit was "extended," Public Information Officer Kim Forde said via email, "due to the uncertainty of commuting conditions caused by the pandemic." The two questions of importance are whether or not the pandemic will subside enough this year for residents to feel comfortable commuting again and whether or not workers will want to transition back to working in-person after almost a year of telework.
Usually, renewals are sent out in early December and are due back in January, but this year, residents had through January to apply.
"Typically, by January, approximately 90 percent of the existing permit holders have renewed," Ms. Forde said. "This year, that number is down slightly to about 75 percent."
She said the town is now reaching out to a waiting list of "several hundred residents." Residents who are interested in being put on the waiting list should contact the Westfield Police Department's Parking Services by calling (908) 789-4044 or by emailing parking@westfieldnj.gov.
Cranford is seeing similar reductions in its commuter-parking demand. Lieutenant Edward Davenport, the Cranford Police Department's public information officer, said 295, or approximately 58 percent, of the township's 506 commuter permits had been sold as of February 1.
"In comparison, in June 2019 commuter parking spots were sold out and we had a waiting list of +200 customers," Lieutenant Davenport said via email. "By January 2020, approximately 476 permits were sold and there was no longer a waiting list."
Unlike Westfield, Cranford's police department decided to continue the permit process as usual. Parking permit renewals were due December 1, and now new applications are welcomed.
Lieutenant Davenport said that many residents have taken advantage of emailing their applications and paying by credit card but that customers also can purchase a permit in-person if they desire.
For more information on Cranford parking, visit the official website and subscribe to Nixle for text and email alerts related to traffic impacts from emergencies or planned events.