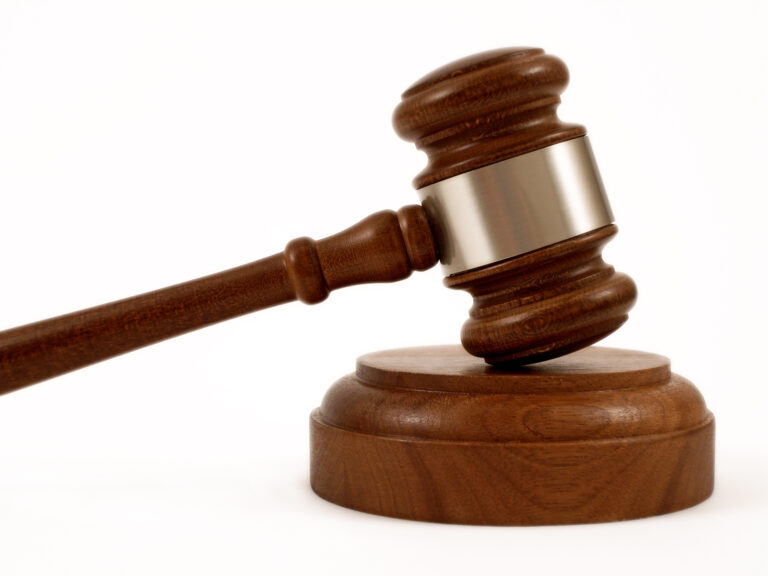 Westfield Contractors Immersed in Litigation
WESTFIELD — On December 22, criminal charges against local contractor Ralph Rapuano, Jr. were dismissed by the Union County Prosecutor's Office after his completion of Pretrial Intervention (PTI). Over a year ago, the Prosecutor's Office criminally charged Mr. Rapuano with stealing more than $100,000 from a pair of clients who contracted him to build a new home.
In September 2019, the Prosecutor's Office charged Mr. Rapuano with second-degree theft by deception and second-degree theft by failure to make proper disposition of property received. Mr. Rapuano is a Westfield-based home contractor and principal of the business Elegant Homes. According to a press release from the Prosecutor's Office, Mr. Rapuano contracted with a local couple to build them a new home in Westfield for $1.35 million. The couple gave him $135,000 as a down payment in October 2018, and "within two days, Rapuano had allegedly spent the money on other projects, and no work was ever done on the victim couple's new home," according to the release.
According to Mark Spivey, Union County Prosecutor's Office director of communications Mr. Rapuano completed full payment of restitution in the amount of $135,000. PTI, which is generally for first-time offenders, gives defendants alternatives to traditional prosecution and offers rehabilitation.
Mr. Rapuano has had approximately 10 civil cases against him and/or his company, Elegant Homes, in the past two years. Some of the cases also named Mr. Rapuano's father, Ralph Rapuano, Sr., as well as the senior Mr. Rapuano's company, C.F.G.R, as defendants.
Among the litigation matters are pending foreclosure actions on 509 Central Avenue (owned by Mr. Rapuano Sr.'s company RRD Contractors) and with Mr. Rapuano, Jr.'s Westfield home. A foreclosure action against Mr. Rapuano Sr.'s home was settled in August of this year.
On November 6, the Rapuanos' attorney John Schmidt filed a motion to withdraw his firm, Lindabury, McCormick, Estabrook and Cooper, P.C., as the Rapuanos' legal counsel on multiple cases after the Rapuanos defaulted on their payment obligations and owed "a substantial sum of money to Lindabury," the motion said. The motion was rescinded December 16. According to public records, the law firm is holding mortgages in excess of $500,000 on 214 Grove Street, 500 North Avenue and 912 Bailey Court, all owned by the Rapuanos or their companies.
The most recent civil lawsuit, initiated on January 31, 2020 by plaintiffs Ami and Tapan Talati lists the defendants as Elegant Homes, Ralph Rapuano, Jr., Ralph Rapuano, Sr., and C.F.G.R, among others. The plaintiffs claim they paid Mr. Rapuano, Jr. and Elegant Homes for the land and construction of their new home, set to be completed in December 2018. According to the lawsuit, Elegant Homes allegedly committed multiple errors, which led to the delay of the completion of the home, and failed to report them to the plaintiffs. In addition, Elegant Homes purportedly was responsible for the subcontractors' work, but the work was defective and cheaply done. Because the house was at least partially installed with generic or "substandard" materials the plaintiffs allegedly did not agree to, the lawsuit says, the "Plaintiffs believe that Rapuano Jr. never intended to follow the actual specifications. As a result, Plaintiffs were overcharged for their home construction."
"As a result of Elegant's and Rapuano Jr.'s defective work on the construction of Plaintiffs' home, much of the work done or overseen by Elegant and Rapuano Jr. must be redone, corrected or repaired in amounts to be proved at trial. Plaintiffs were finally able to move into their home in October 2019, many months behind schedule," the lawsuit sums up.
The plaintiffs' lawyer could not be reached for comment. "It is our position that there was no factual basis for any of that," said Mr. Schmidt in an interview. He said the parties are discussing resolution. "Whether we'll get there or not, I don't know; they're talking about getting it resolved."
Mr. Schmidt said the Talati case "mirrors very closely" an early case against Elegant Homes, both Mr. Rapuanos and C.F.G.R., among others. Plaintiffs Jeffrey and Jessica Lewis filed a suit in June of 2019 also complaining of alleged late work and fraud. "I'm sure that the criminal case precipitated at least one of the litigations, but I'm not going to comment about which one I think it was," Mr. Schmidt said. The Talati and Lewis cases are both currently in discovery.
C.F.G.R. won a lawsuit against the zoning board of adjustment of Westfield in late November. The company filed the lawsuit after the board denied its application to convert a commercial building at 214 Grove Street into residential apartments, saying the denial was "arbitrary, capricious and unreasonable, not supported by any evidence on the record, an abuse of discretion and based upon incorrect consideration and application of law." Upon C.F.G.R. winning the case, the denial was overturned. Judge Karen Cassidy ordered that the town approve the application as submitted.
While the matter is still listed as pending, according to court papers, Elegant Homes and C.F.G.R. have reached settlement of a lawsuit against the Town of Westfield for a delay of the permits needed to move forward on construction that was approved by the town at 430, 500, 512, 514 and 516 Central Avenue.