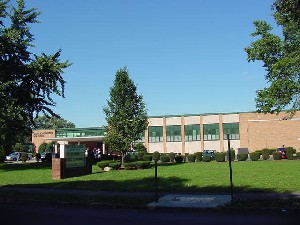 SP-F BOE Updates Public On School Ventilation
SCOTCH PLAINS — Superintendent Joan Mast, Ed.D., said during last Thursday's meeting of the Scotch Plains-Fanwood Board of Education (BOE) that the district is "committed to the January 19 opening for hybrid learning." By that time, said Dr. Mast, coronavirus-positive cases are expected to have decreased after the holiday season. She urged residents to follow health and safety guidelines such as wearing a mask and avoiding indoor gatherings. "More than anything, I know, getting our children back to school will bring us all joy," she said.
Timely communication will be a part of the reopening, said Dr. Mast. "This will allow the community to be aware of the daily rhythms of cases," she explained, noting that classrooms and schools may need to quarantine or pivot to remote learning based on the data.
The board presented updates on the airflow and ventilation study, subsequent repairs and the improved air quality. Business Administrator Deborah Saridaki reported that all the univentilator motors have been repaired or replaced, all dampers have been set to 40-percent minimum outdoor air introduction and all air filters have been cleaned or replaced, among other updates and repairs. Dr. Richard Lynch from the Environmental Safety Management Corporation said the improvements were "dramatically effective." The November measurements of outdoor airflow into the classrooms have improved from 50 percent in some areas to 100 percent in others from September.
In other news, the board honored standout athletes, teams and coaches from the fall season. Luke Piede was named Coach of the Year for leading the girls' tennis team to an undefeated season, second place in the county tournament and a regional championship. The varsity girls' soccer program also was honored, along with senior Corrine Lyght, who is a two-time United Soccer Coaches of America All-American honoree, Union County girls' soccer Player of the Year, first team all-county, an NJSIAA ambassador and Scotch Plains-Fanwood High School homecoming queen. Coach Kevin Ewing praised the team for players' dedication, maturity and sacrifices that helped them play and excel this year.
After a delayed start, the New Jersey School Interscholastic Athletic Association will allow indoor winter sports to begin practicing in the new year. Board Vice President Evan Murray reported that basketball and bowling teams can begin practices on Monday, January 11. Track and swimming can begin in February. Wrestling, girls' volleyball and gymnastics will begin in March. Outdoor ice hockey was allowed to begin on December 14 with indoor practices and games beginning in January. Dr. Mast said that the administration is reviewing the guidelines and that when students are in school, the district "can move forward with our athletic program."
The board accepted an additional $42,814 from the Union County CARES grant for coronavirus-related expenses. Mr. Murray reported that the funds need to be appropriated by the end of the year.
The board approved an increase of approximately $87,000 for 350 Apple MacBook Airs. A different model was originally approved for $384,650 in October; however, it has since been discontinued. The new models have more storage and cost $120 more per computer.