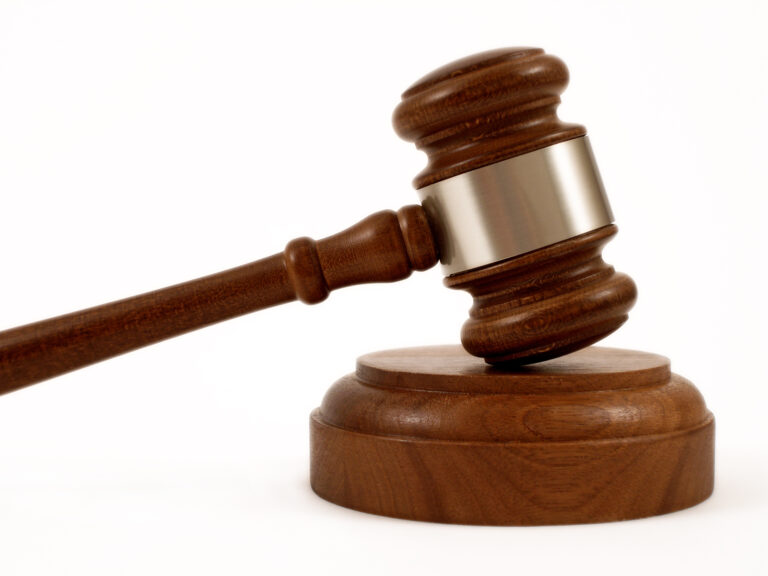 Acting Prosecutor Ruotolo Faces Multiple Lawsuits
COUNTY — The Union County Prosecutor's Office and Acting Prosecutor Lyndsay Ruotolo have another lawsuit on their hands after Victim-Witness Unit employee Maria Reynolds-Jerussi filed a suit in mid-November alleging workplace discrimination based on Ms. Reynolds-Jerussi's pregnancy as well as unlawful retaliation from Ms. Ruotolo. The suit also names the county and the state attorney general's office as defendants.
The prosecutor's office and Ms. Ruotolo also are involved in a case pursued by another employee, Susan Gleeson, who alleges that she was passed over for a supervisory position unfairly, was reassigned to do more work but with no additional compensation and was retaliated against for participating in a county freeholders meeting. She further alleges that she was demoted and intimidated to accept working in-person during the pandemic or else Ms. Ruotolo would "accuse Plaintiff of being insubordinate and the demotion would be permanent," the suit says.
Another lawsuit is pending against Ms. Ruotolo on behalf of Richard Trigo, former Fanwood police chief. Mr. Trigo filed for retirement after he learned that NJ Advance Media was preparing a story related to alleged discriminatory and sexist remarks purportedly made by Mr. Trigo. In the lawsuit, Mr. Trigo claims that the prosecutor's office agreed to not investigate the matter if he resigned in July but then broke that agreement.
The most recent lawsuit alleges that after Ms. Reynolds-Jerussi went on maternity leave mid-August 2019, she was contacted in early September 2019 by the prosecutor's office finance department requesting a doctor's note for a specialized desk that Ms. Reynolds-Jerussi had requested for her postpartum return to work. The suit alleges the purchase had been approved by Ms. Reynolds-Jerussi's former supervisor in April 2019. After sending a doctor's note, Ms. Reynolds-Jerussi was told the note "did not justify Plaintiff's request as 'medically necessary.'"
In December 2019, Ms. Reynolds-Jerussi allegedly contacted the director of the Department of Administrative Services Division and voiced her concerns that "she was being discriminated against for requesting an accommodation as a result of a disability." According to the suit, Ms. Reynolds-Jerussi sent multiple emails for updates to her request. She returned to work January 2, 2020, and the lawsuit alleges that her request for accommodation was denied in February 2020.
When she returned to work in January, Ms. Reynolds-Jerussi allegedly was not able to find her work-assigned vehicle and was told by supervisor Doreen Yanik her vehicle had been reassigned. Ms. Reynolds-Jerussi allegedly was told to speak to three different people about her vehicle assignment over the course of a week. According to the lawsuit, "Yanik attempted to complicate a very simple issue, namely assigning Plaintiff a vehicle in order for her to see victims of crimes in relation to her employment duties." The lawsuit further alleges that Ms. Yanik's intentions were "to harass Plaintiff by withholding information and not providing Plaintiff a vehicle."
On January 10, 2020, Ms. Reynolds-Jerussi reported a "series of violations of law by Ruotolo and/or members of the Union County Prosecutor's Office," the lawsuit states, specifically related to the misuse of Victims of Crimes Act (VOCA) grant funded purchases. Allegedly, she reported the misuse to an outside agency that confirmed that Ms. Ruotolo's actions violated the law. "As a direct result of this reported misuse, harassment against Plaintiff intensified," the lawsuit states.
According to the suit, Ms. Reynolds-Jerussi learned in early February that Ms. Yanik and Ms. Ruotolo "openly encouraged and requested that all Victim-Witness Unit members submit complaints against Plaintiff." On February 13, Ms. Reynolds-Jerussi filed a formal complaint against Ms. Ruotolo, and on February 14, Ms. Yanik "sent an email to Plaintiff accusing her of misusing grant money by driving a VOCA grant funded vehicle for work." According to the lawsuit, after confirming with the acting administrator of the Division of Administration that she was not misusing the vehicle, Ms. Reynolds-Jerussi reported the false accusations to the county and filed another formal complaint against Ms. Ruotolo.
Juan Fernandez, the lawyer representing Ms. Reynolds-Jerussi, said in an interview with The Westfield Leader that in late August, he sent a letter to the prosecutor's office on behalf of Ms. Reynolds-Jerussi laying out the events in the lawsuit and requesting a discussion on what had occurred.
On September 4, 2020, Ms. Ruotolo allegedly issued Ms. Reynolds-Jerussi a formal written warning alleging that on February 4, 2020, "plaintiff inappropriately used a 'grant-funded' vehicle." Mr. Fernandez said he believes the warning was a response to Ms. Reynolds-Jerussi's complaint.
"My client wants to be able to go to work free of harassment, and we haven't gotten to the point where we've been able to have a discussion as to how to accomplish that," Mr. Fernandez said. "But it's just a really, in my opinion, a sad case because she's looking to go to work and do her job and she hasn't been able to do that."