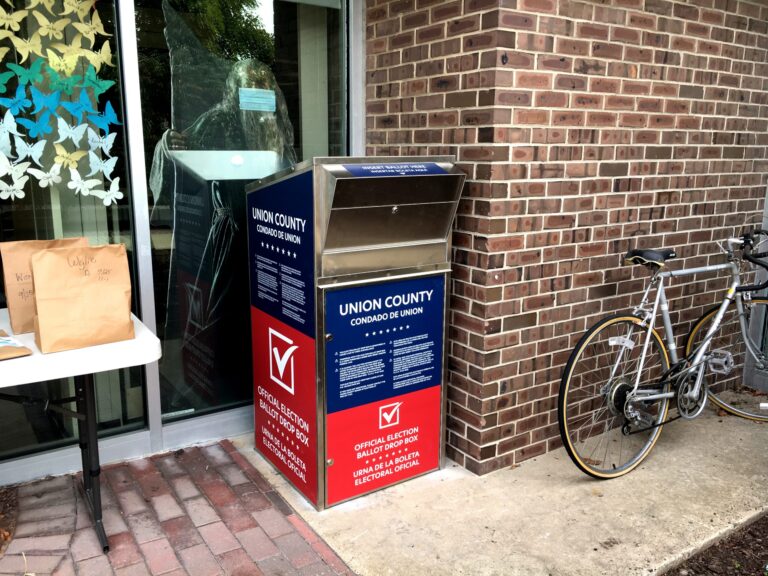 Democrats Sweep Area Elections
AREA – Democrats swept elections around the area this month, aided by a strong showing at the top of the ballot by former Vice President Joe Biden, who easily won Union County by a more than two-to-one margin.
Victories in Scotch Plains and Garwood gave Democrats unanimous control of their governing bodies, while the party retained its unanimous control of the Fanwood Borough Council.
The race for Congress in the Seventh District — which includes Westfield, Garwood, Cranford, Mountainside and part of Scotch Plains — also resulted in a victory for the Democrats, although it turned into something of a nail-biter as more votes were counted in the weeks after the November 3 election. Incumbent Rep. Tom Malinowski was re-elected to a second term, beating State
Senator Tom Kean, Jr. of Westfield by a 219,629-to-214,315 vote margin, or 50.6 percent to 49.4 percent. The race ended up being far closer than the 11-percentage-point margin in favor of Rep. Malinowski on election night, when the first votes were tallied.
In the 12th Congressional District, which includes Fanwood and part of Scotch Plains, Democratic incumbent Bonnie Watson Coleman easily won a fourth term, beating Republican Mark Razzoli by a 230,883-to-114,591-vote margin, or 65.6 percent to 32.6 percent.
Democrats were again unanimously successful in elections for three seats on the Union County Board of Commissioners, with incumbents Christopher Hudak and Angela Garretson winning fresh three-year terms and newcomer Lourdes Leon taking the third seat on the nine-member board.
Garwood's six-member borough council will be all-Democratic in January. Councilman Russell Graham was the top vote-getter, being re-elected with 1,379 votes. Vincent Kearney won the second seat, with 1,329 votes. Mr. Kearney will replace Richard McCormack, the sole Republican on the governing body, who lost his bid for reelection in the July Primary. Republicans Jesse Wilson and Joseph Nicastro trailed in the council balloting, with 1,037 and 1,111 votes, respectively.
Three seats, with only Albert Del Conte and Christine Guerriero running, were up on the Garwood Board of Education. Joseph Miceli won the write in vote for Garwood BOE's third seat (94), but has declined to serve according to the county clerk's office. Sal Piarulli (52) and Tina Simitz (46) came in second and third for write-ins, but by state statute, the seat is not offered to either of them. Instead, the Union County Schools Superintendent will appoint someone to fill the vacancy.
Cranford Democrats retained their 5-to-1 majority on the township committee, winning both available seats in this month's election. Mayor Patrick Giblin and Commissioner Jean Maisonnueve did not seek reelection this year. Democrat Brian Andrews was the top vote-getter, with 7,988 votes, on the four-person slate of candidates, trailed by fellow Democrat Jason Gareis, with 7,556.
They defeated Republicans Chrissa Stulpin and Regina Gina Black, who garnered 6,672 and 6,583 votes, respectively. Commissioner Mary O'Connor will continue to be the sole Republican on the township committee next year.
Three seats were up for grabs on the nine-member Westfield Board of Education (BOE). Leila Morrelli received the most votes, 6,498, followed by Sonia Patel, with 5,778, and Sahir Aziz, with 5,294. Eleven candidates in all sought seats on the BOE this year.