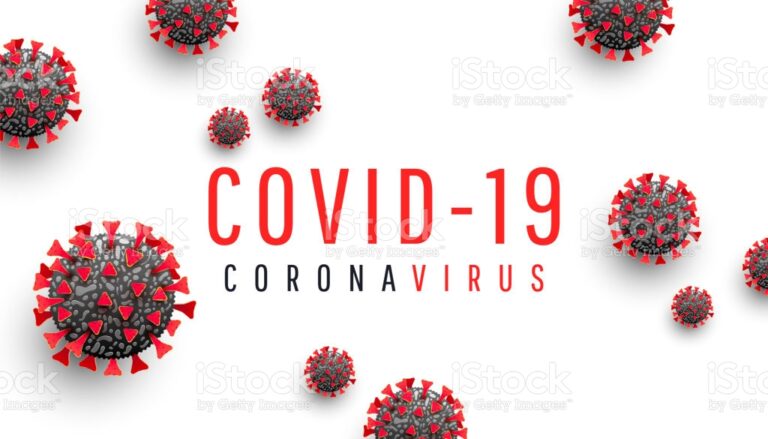 Covid-19 Infection Rate Rises Locally Among Youth
AREA — The fear of a "second wave" of the Covid-19 pandemic is becoming more and more legitimate as cases around New Jersey continue to rise. According to Covidactnow.org, the Union County infection rate (or the number of people one sick person passes Covid-19 to) is 1.13, somewhat down from last week, and there are 50.4 new cases daily per 100,000 people. A month ago, there were 4.8 cases per 100,000 residents.
But even eight months into the pandemic, the health departments are struggling to keep track of positive tests. Regional Health Officer Megan Avallone explained some of the reasons it has been increasingly difficult to give exact numbers of confirmed cases.
Ms. Avallone said at the November 2 board of health meeting that most people, especially teenagers, with Covid-19 are presenting no symptoms or mild symptoms, most commonly headaches, achiness and sometimes diarrhea.
"We're not getting fevers, we're not getting a cough, maybe sometimes a runny cold, but mild, mild symptoms," she said at the meeting. "And I think it's becoming harder for individuals without a known exposure to know when it may be Covid-like symptoms."
Finding known exposures also is becoming increasingly difficult, as Ms. Avallone said at the board of health meeting, in that contact tracers "are getting talked to more aggressively than ever, and 'more aggressively' is the nice way of putting it." She said that some residents are refusing to quarantine after being exposed and that individuals who have tested positive and have been told to isolate have not been home when contact tracers call them. "It's incredibly frustrating for us," she said.
Contact tracers will sometimes appear on Caller ID as the health department, but since they are calling seven days a week, they will also use their cell phones, Ms. Avallone said. Contact tracers will always leave voicemails and even texts with a number to call back. Without the cooperation of residents who have been exposed and or tested positive for Covid-19, it becomes difficult to find those asymptomatic cases.
The fear is that someone who is presenting no or mild symptoms will give the virus to someone who may develop severe symptoms. If a resident is not presenting symptoms, he or she may not get tested, which would affect the official case count.
"As rates of Covid-19 rise in the region, we encourage anyone who develops symptoms consistent with Covid-19 to stay home until they can get tested," Ms. Avallone said via email to The Westfield Leader.
There are two types of tests residents can take if they are concerned they might have Covid-19 — the polymerise chain reaction (PCR) test and the rapid test. PCR tests are more accurate, but rapid tests are more convenient for residents. "In public health we consider the PCR results confirmatory and a rapid test to be a presumptive result," Ms. Avallone said to The Leader.
The PCR tests are more labor-intensive to complete and are run through a lab. "Most labs are already set up to automatically submit the result to the NJ Department of Health," Ms. Avallone explained via email, but rapid tests are performed at the point of service (like walk-in clinics) and do not automatically connect to the database.
So, Ms. Avallone explained at the board of health meeting, the rapid-response tests are instead faxed to local health departments, and then health department employees must manually input the cases into their personal database. This hiccup in the process means the health department is, one, taking time to constantly enter data and, two, always behind on reporting the complete number of cases.
"We have been having a huge, huge problem — statewide, not just here — with the increased availability of the rapid-test results, the antigen results," she said at the health board meeting. "I can assure you [inputting the results is] not a quick process: It takes a lot of time, you get kicked out a lot, so it's frustrating for us, the efficiency."
Recently, a major provider of rapid tests in the county "was able to connect to the NJ Department of Health database so we are now receiving more rapid results come through the system," Ms. Avallone said via email, so there is less time spent on inputting faxes into the Westfield Regional Health Department's system.
The New Jersey Department of Health database only officially reports confirmatory (PCR) tests. The list Ms. Avallone sends to Mayor Shelley Brindle includes the rapid-test results, but the list the police chief receives does not, which leads to the differentiation in the mayor's reports.
In Mayor Brindle's November 13 Covid-19 update, she wrote, "Regional Health Director Megan Avallone indicated that there are multiple other self-reported cases to her office from schools and day care centers that still require lab verification before they can be shared in her numbers, and I continue to hear from many other residents about additional cases that they know of that have not yet reached our reports."