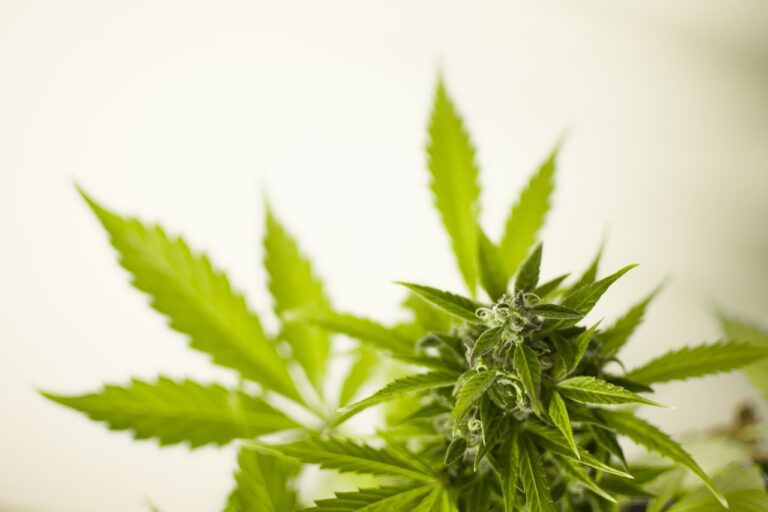 Marijuana Still Illegal Despite Referendum
TRENTON — New Jersey residents approved an amendment to the state constitution to legalize regulated marijuana for adults age 21 and older via ballot question on Election Day. New Jersey becomes the 15th state to legalize regulated marijuana (not including the District of Columbia). According to Associated Press election results, with 94.9 percent of precincts reporting, approximately 67 percent of New Jersey residents voted "yes" to the ballot question.
The amendment will come into effect on January 1, 2021, but "requires the Legislature to enact a law establishing a regulatory scheme for legal cannabis," according to a statement made by Attorney General Gurbir Grewal.
The regulatory authority over legalization will be the Cannabis Regulatory Commission, which currently manages the medical marijuana sector, but the new authority over recreational marijuana will only occur once the New Jersey Legislature enacts it. Bill No. S21 will officially legalize personal use of cannabis, grant the Cannabis Regulatory Commission authority to regulate the drug and remove marijuana as a Schedule I drug. The bill currently is in the Assembly Appropriations Committee and the Senate Budget and Appropriations Committee.
On November 16, the Senate passed a separate bill, No. 1897, and sent it to the Assembly. The bill would, among other things, decriminalize the possession and distribution of small amounts of marijuana. Decriminalizing marijuana would affect those caught with marijuana who are under 21 as well as those found with marijuana before the full legalization and regulation of the drug is completed.
The process may take a while, as it had for other states that legalized through ballot questions. Massachusetts took a year and a half to get from residents voting in favor to issuing licenses to sell.
In Colorado, residents voted to legalize in November 2012 and the amendment took effect in 2014.
New Jersey is not the only state to have lessened restrictions on the consumption of marijuana this election season. The Associated Press reported that Arizona also legalized marijuana for those age 21 and older. Arizona's question also included a segment that will allow those convicted of certain marijuana-related crimes to seek record expungement. Montana also legalized recreational marijuana, and South Dakota residents approved a measure to legalize both medical and recreational marijuana.
Now, neighboring states like New York will need to consider legalization as well. New York Governor Andrew Cuomo said in an interview with WAMC radio that New Jersey joining Massachusetts and Vermont in legalization means "the pressure is going to be on" New York lawmakers to follow suit. Revenue from cannabis sales may help soften the growing financial crisis brewing due to the continuing Covid-19 pandemic.
"I think this year (2021) it is ripe, because the state is going to be desperate for funding," Mr. Cuomo said in the interview. "We're still going to need funding, and it's also the right policy. So I think we get there this year."
New Jersey took on a debt of $4.5 billion in late September due to the pandemic, and the revenue from marijuana sales may help close the gap over time. According to legislative fiscal estimate Senate Concurrent Resolution No. 183 from December 2019, "New Jersey could generate revenues up to $126 million annually from the sales and use tax once the market is established." This year's approved ballot question calls for a 6.625-percent state tax on marijuana sales and allows permitted municipalities to charge an extra 2-percent tax.
The New Jersey Assembly Democrats also pointed out another aspect of money saving in a press release. "The state spends approximately $127 million per year on cannabis possession enforcement costs," the press release stated.
"As a prime sponsor, it is important to ensure the legislation includes real enterprising opportunity," said Assemblywoman Britnee N. Timberlake (D-Essex) in the statement. "This will be a clear revenue generator for the state, and the social justice and diversity portion in the coming legislation will be imperative."
A "key component" of legalizing marijuana, Assemblyman Jamal Holley (D-Union) said in the same press release, was "addressing social justice concerns." According to ACLU-NJ data, black people in Union County are four times more likely to be arrested for marijuana possession than white people despite similar usage rates.
Members of the ACLU-NJ, like campaign strategist Ami Kachalia, have called for New Jersey lawmakers to include "expungement, community reinvestment and meaningful opportunities for those most harmed by unjust enforcement of marijuana law," Ms. Kachalia said in a statement.