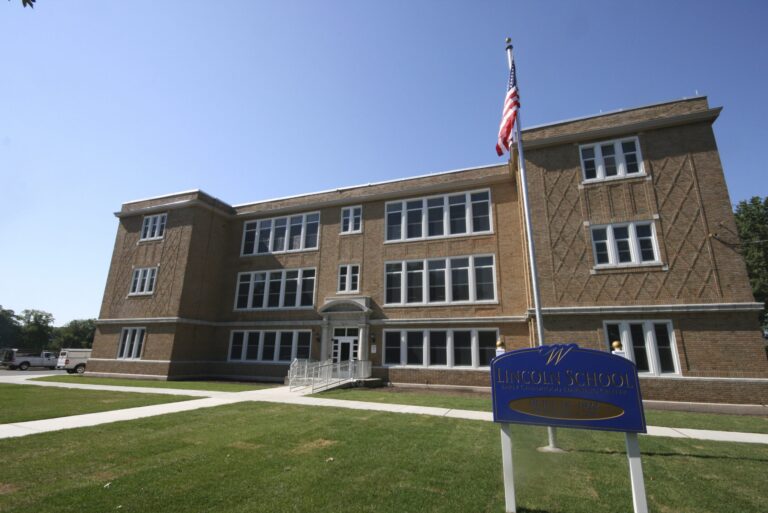 Proper Classroom Ventilation Concerns Educators Across County
AREA — Teachers and students will soon be face to face for the first time in months, and educator unions look to verify the safety of their districts' heating, ventilation and air conditioning (HVAC) systems as the first day inches closer.
Last week, the Union County Vocational Technical Education Association voted "No Confidence" in its district's plan. The members' concerns reside mostly with the campus's HVAC system, said UCVTEA president Julie Klikus. Ms. Klikus told The Westfield Leader there is a "poor history with the HVAC system" going back seven to eight years.
Two months ago, the UCVTEA members asked for maintenance records to ensure the HVAC system would be safe for a return to school, but they have yet to receive them from the Union County Vocational-Technical Superintendent Gwendolyn Ryan or the Board of Education (BOE). Two weeks ago, the UCVTEA submitted a request through New Jersey's Open Public Records Act (OPRA) for the records but has yet to receive the information.
"We remain confident in both the process and plan which was created to bring safe and meaningful Career and Technical Education experiences to our students," said Ms. Ryan in a statement from the Office of the Superintendent to The Leader.
Ventilation concerns are not limited to the UCVT campus. Educators from Westfield and Cranford have voiced concerns over their district schools' HVAC systems. At Cranford's BOE meeting on August 24, Cranford Education Association president Rich Hurley said, "The CEA has toured all of the buildings, and we have several concerns which need to be addressed before we can safely return. We are not convinced that all of the problems that we discovered and, undoubtedly, others that we missed can be solved in such a short period of time."
In an email to The Leader on September 1, Cranford Schools Superintendent Scott Rubin, Ed.D. said Cranford schools had their HVAC systems and unit ventilators independently inspected. Twenty-one of the schools' 259 unit ventilators needed minor fixes that are currently underway. One of the HVAC systems had a Freon issue, which should be fixed by the end of this week, he wrote.
A Westfield teacher, who spoke to The Leader on the condition of anonymity, said that representatives from their union, Westfield Education Association (WEA), also went on a tour of their schools to look into concerns but were contacted during their third tour and were not allowed to continue. In the two and a half tours the WEA members did complete, they found windows without screens and other ventilation issues. (For safety, school windows must have screens in order to be opened.)
Westfield Superintendent Margaret Dolan, Ed.D., said in a statement to the The Westfield Leader, "Every possible scenario and detail has been examined and discussed repeatedly. We are ready to welcome back our students and staff … knowing that we have done everything within our power to prepare a safe and healthy school environment for their return."
HVAC concerns are part of the reason Scotch Plains will start the school year virtually, according to an August 14 letter from Superintendent Joan Mast, Ed.D. Evan Murray, vice president of the Scotch Plains- Fanwood Board of Education, told the community that they toured their schools with an engineer for an informal review of the schools' HVAC systems at their latest BOE meeting.
Ms. Klikus had a tour scheduled for September 1, but she is only allowed to tour one of the campus's buildings and to bring two UCTVEA members due to social distancing concerns.
The UCTV BOE approved a $175,000 audit of the campus' HVAC system on August 26, but there has been no information as to when the audit will be completed or when the findings will be made public, said Ms. Klikus.