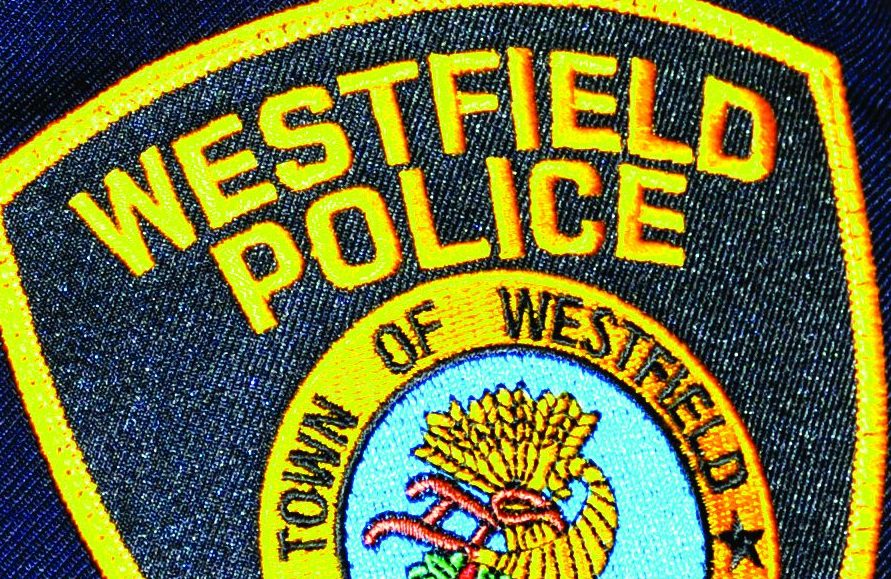 Lawsuit Alleges Civil Rights Violations By Westfield P.D.
WESTFIELD — Stephanie Branna, of Mountainside, is suing the Westfield Police Department, the Town of Westfield, Lieutenant Frank Padovano, Officer Nicolas Bagan and Officer David Went for allegedly violating her Fourth Amendment rights, for wrongful arrest and imprisonment and for obstructing investigation, among other counts. The case is being tried as a federal civil rights lawsuit, which means, according to retired Clark Police Chief Denis Connell, the plaintiff has "to prove that the police officers purposely and knowingly intended to violate somebody's rights at that time."
The case, which will be heard at the United States District Courthouse in Trenton, alleges that on July 23, 2018, Westfield police officers arrived at her Mountainside home after her former boyfriend, Joseph Pardo of Cranford, called in a report of alleged assault. The lawsuit alleges that, "the officers proceeded to conduct a warrantless, forced entry into the Plaintiff's home." The lawsuit also alleges that the officers knew they were out of their jurisdiction to make an arrest in Mountainside.
Mr. Connell said it can be more complicated than just which town a police officer represents. "Police officers do, under certain circumstances, have jurisdiction out of their sworn jurisdiction," he said. "There's a number of exceptions to that."
Further complicating the issue is that police officers have certain requirements they must complete when they receive a domestic-violence complaint.
"The fact that it is a domestic violence case, again, puts an additional burden on the police because there's very limited discretion in domestic violence. When a police officer receives a complaint of domestic, [the police] have to investigate immediately," Mr. Connell said,
According to the lawsuit, Ms. Branna was unarmed and getting ready for bed when the officers came into her home, arrested her without citing a complaint and handcuffed her. It further alleges that she was dressed only in a bathrobe at the time and that she was "afforded no privacy when she went to change into appropriate clothing; in fact, the male officers continued to observe Plaintiff while she changed, causing her great humiliation. (The Officers compounded their efforts to humiliate and debased the Plaintiff by implying in their subsequently issued report, falsely, that she undressed in an exhibitionist manner.)"
She then went to a holding cell in Mountainside before being transferred to the Union County Jail.
According to the lawsuit, Mr. Pardo is "well-known to various members of the Westfield Police Department personally and by virtue of his ownership of Westfield Collision Center, an auto repair facility. In fact, Westfield Collision Center sponsors the Westfield Police Benevolent Association."
The lawsuit alleges that the police report written about the event was "extensive, demonstratively biased and self-serving" and that it included a "prior incident" of Ms. Branna's that had been expunged from her record.
The lawsuit accused the Westfield Police Department of "continued malfeasance" as well. According to the document, when Ms. Branna complained to the WPD, the complaint went to the Internal Affairs Unit in September. According to the Union County Prosecutor's Office, the documents relevant to Ms. Branna's complaint were provided to the Westfield Internal Affairs Bureau on September 27, 2018.
Mr. Connell said that when a bureau receives a misconduct complaint of any sort, it must open an Internal Affairs investigation. He said that they are supposed to take 30 to 45 days but that they can take longer to get the facts assembled.
The investigation was referred to Lieutenant Jason Carter, who allegedly provided no actions nor communication to Ms. Branna. On October 24, 2018, the prosecutor said the investigation was reassigned because Lt. Carter was "uncomfortable investigating a fellow lieutenant." The investigation was then assigned to Captain John Ricerca, who is, according to the document, a friend of Mr. Pardo.
Mr. Connell said he believes Internal Affairs investigations should always be conducted by someone of superior rank to the person being investigated, but that in a small department, sometimes it is not possible. He said he believes it was reasonable for Lt. Carter to step away from the case but noted that it most likely caused delays in the investigation.
Ms. Branna's counsel advised Internal Affairs that Ms. Branna objected to Captain Ricerca's assignment to the investigation. Allegedly, Ms. Branna did not receive any information about the complaint until April 2019, when "she received a terse letter from Captain Ricerca 'exonerating' his officers.'"
According to Mr. Connell, though, the only obligation the department has under attorney general guidelines is to let the complainant know through a letter whether their complaint was found to be sustained, not sustained, unfounded or exonerated. Even if the complaint is sustained, he said, the complainant only will be told that appropriate action was taken — the specifics regarding a punishment or the investigation itself are confidential.